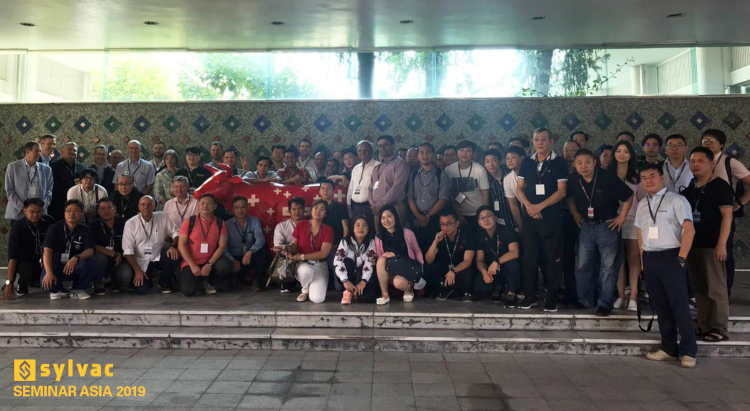 Our traditional Asia Seminar, that was held in Bangkok and on the Thai Island Koh Samed 17-19 January 2019 was once again a great success!
The program started with a short presentation part, talking about business review, new products and challenges ahead made by our Asia Manager Jean-Marie Schaffter. The participants then had the surprise of an official reception at the Swiss Embassy in Bangkok. After the welcome speech of Mr. Pierre Hagmann (Vice-Ambassador), a wonderful buffet was served in the gardens of the Ambassador's residence. Following this unforgettable moment, departure for Koh Samed island, where an incredible welcome cocktail on the beach delighted our guests!
Details
Sylvac raise the standard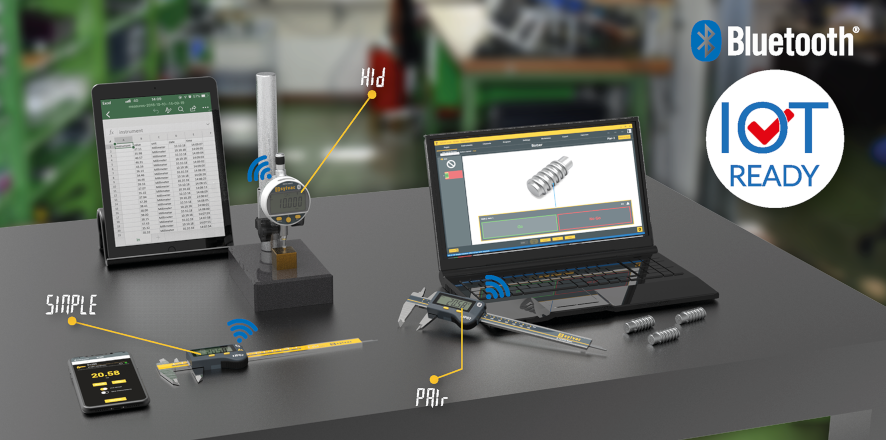 Sylvac, pioneer of the connected metrology, is proud to launch the 2nd Bluetooth® Technology generation on its instrument ranges for more possibilities and easier connection.
3 connection profiles are available on the instruments symbolized by the pictogram «IoT ready»:
• Simple: connection available on several computers/devices
• Paired: only one locked connection on a computer / device at a time
• HID (Human Interface Device): displayed measure sent as a computer keyboard
Details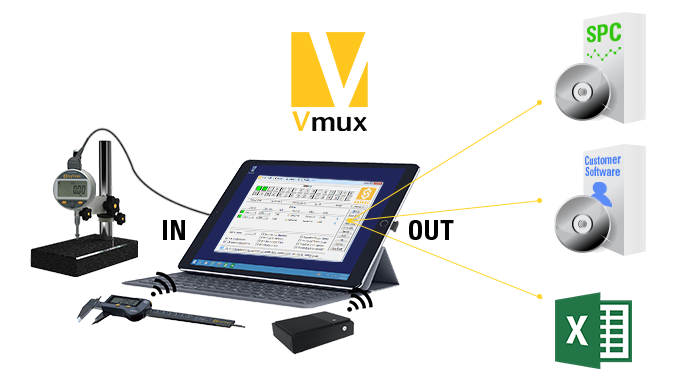 Our multiplexer software Vmux, allowing to assign a COM port to instruments connected by wireless Bluetooth® transmission of by USB cable and to redirect their values to any Windows software (SPC or other) is constantly improving.
This user-friendly software is an excellent replacement for the still often used multiplexer boxes and is the perfect ultimate gateway tool for your data.
In addition to data export in any Excel file, the definition of sequences and the multi-gage mode, we have recently optimised the 1.43 version:
• Bluetooth® Instruments connection three times faster than before.
• Channel activation by instrument auto detection.
• Access to stored configurations (shared file on PC) in case of user change.
Details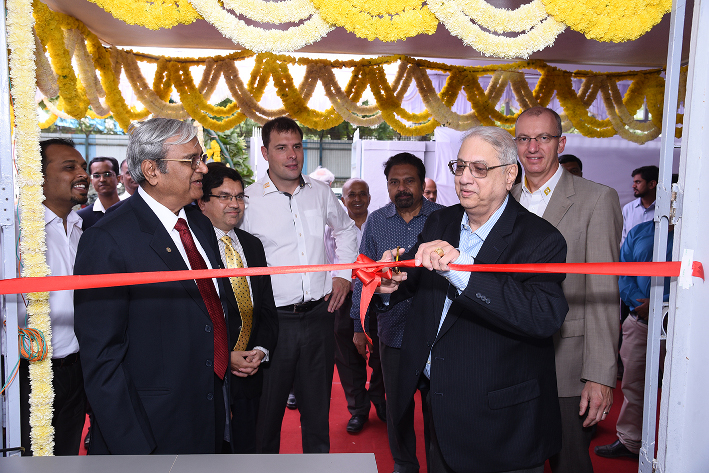 On October 8, Sylvac opened the new premises of Sylvac India. Brand new 200m2 space to welcome the 7 employees of the subsidiary.
80 agents and distributors participated in the ceremony, followed by a training course on Sylvac instruments. Sylvac also had the honor of receiving two special guests, Jimmy Panthaki – Past M.D. Eagle Burgmann India Pvt. Ltd. and Anant Kelkar – Senior Business Operations of Honeywell Automation India Ltd.
We wish great success to all the Sylvac India Team in their new premises and thank them all for the organization of this beautiful event.
Details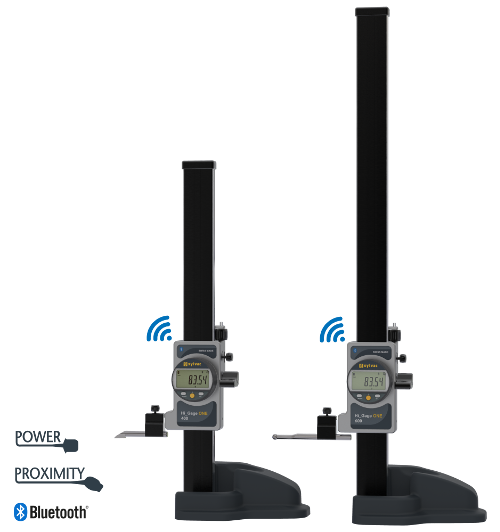 Our new Hi_Gage ONE Smart including important improvement and innovation is now available.
A brand new blocking system and the Bluetooth® Wireless Technology allow measuring groove widths, distances or even diameters, which is quite unique with this kind of instruments.
The Hi_Gage ONE Smart is the first wireless tracing and measuring height gage on the market!
Details