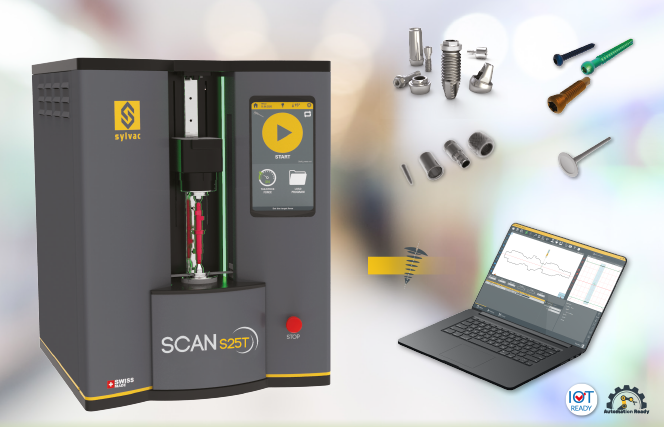 Sylvac compliments the latest generation of Sylvac-Scan machines, with the introduction of the new innovative Scan-S25T for measuring small cylindrical parts.
• Easy to operate with the touch pad operator control panel, in addition to the standard PC with Re-flexScan+ software
• Dynamic LED status bar for classification, status and tailstock force
• Moving optics with unique Sylvac 0-30° tilt for more comprehensive thread measurement
• Automation ready = motorised tailstock, I/O connectivity and pneumatic preparation
• High resolution and high accuracy <1µm diameters / <3µm length
• Full 2D scan of part in 3 seconds!
Machine available from January 2021.