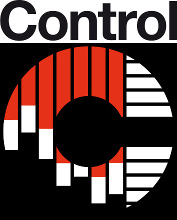 The largest dedicated metrology exhibition in the world, held in Stuttgart from the 9th – 12th May 2017.




Year on year, Sylvac consistently showcase new and innovative products at the Control exhibition and this year is no exception.

Come and see all of our new products and much more, at the Control exhibition Stuttgart, visit us in, Hall 7 stand 7302 where the Sylvac team welcomes you.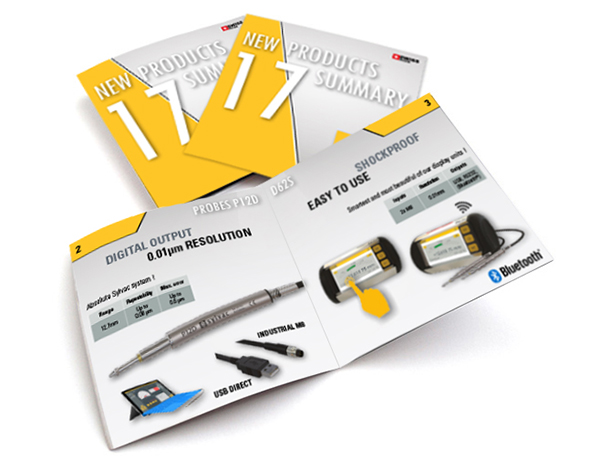 Details
Following the recent launch of our line of high precision probes, Sylvac is pleased to present the new D62S display unit, specially designed for the connection of P12D probes equipped with an M8 industrial connector.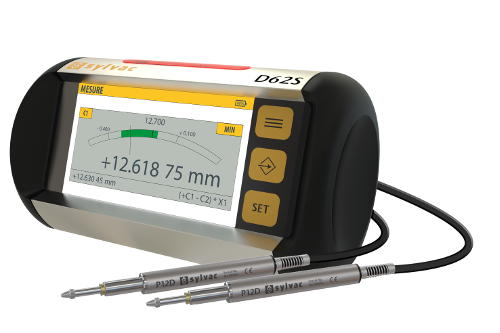 Our new unit is distinguished by its unique design as well as its unique features: impact-resistant housing, liquid-tight touchscreen, intuitive functions, display of values with a resolution up to 0.01 μm.
Our D62S unit is available in 2 versions to connect 2 P12D probes.
With this new sensor-unit assembly, Sylvac enters the very closed circle of manufacturers able to offer measurement solutions for applications requiring ultimate precision.

Click here to view the catalogue pages
Details
The 18th IMTEX exhibition, organized by the Indian Machine Tool Manufacturers' Association (IMTMA), took place at Bangalore from 26th January to 1st February 2017.


This important event is held every second year. This year it gathered in 6 halls more than 1000 exhibitors coming from all over the world. It welcomed manufacturers, suppliers, visitors, researchers and delegations from all Europe, Asia and Middle East.
Participating for the second time, Sylvac Metrology India Pvt. Ltd. has represented the company with enthusiasm and professionalism.

Our new products were exhibited on our beautiful 50m2 booth such as the complete Bluetooth line instruments range connected on our readout unit and brand new Sylcom software.
Details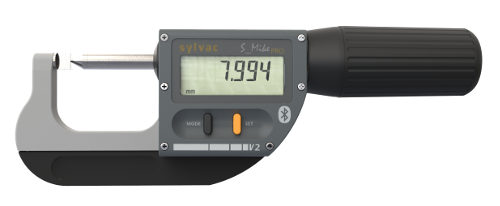 Cable crimping control enables you to ensure a good connection of the cable and avoid the possible microcuts when using the conductor. When the cable is installed on a car, a plane or a machine, it is very important that this operation has been made correctly.
Our new micrometer S_Mike PRO Bluetooth® developed for this particular application is equipped with a knife anvil 0.5mm and a moving conical truncated anvil Ø 0.5 mm at the edge.
Our instrument enables you to measure easily and quickly the crimp height and to detect the potential crimp malformation, that could have severe effects on the use of the cable.
Details
Rugby based precision engineering company Technoset has invested in a Sylvac Scan 52 machine from Bowers Group for the measurement of components on the shop floor. The Sylvac Scan 52 enables Technoset to automate measurement processes and save data electronically, saving huge amounts of time whilst delivery fast, accurate results.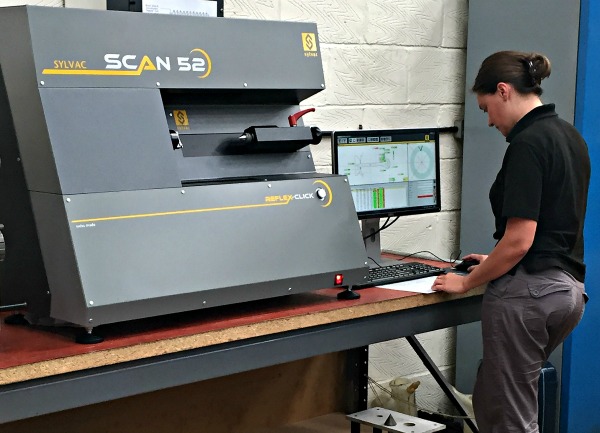 Technoset is part of the Techno Group, which comprises of Technoturn and Technoset.
Details
Read more: Technoset Takes Measurement to the Shop Floor with the Sylvac Scan 52