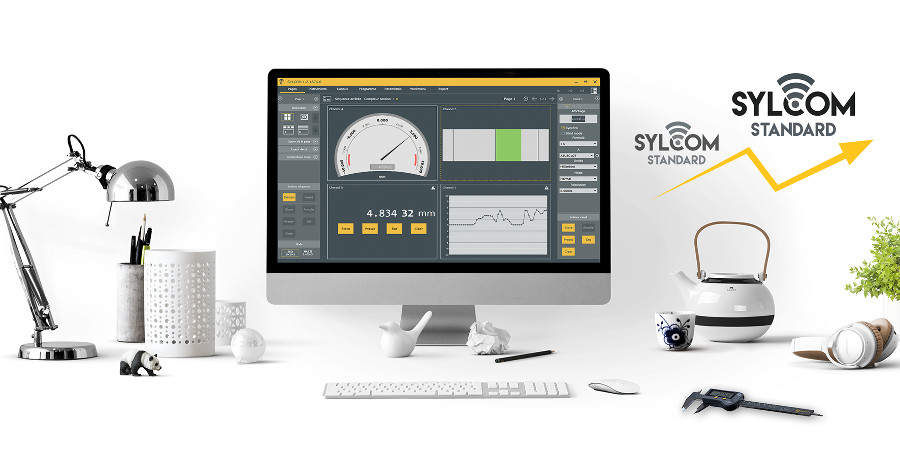 Discover our new version of Sylcom Standard v1.2 that is more user-friendly and powerful.

New LIVE EXPORT module. This exports values in real time to an EXCEL file where the destination cells for each of the channels have been predefined. Parameters can now be set easily in Sylcom and no longer at EXCEL file level as was previously the case with Sylconnect. It will now be possible to define the start cell, value collection direction (by line or column), the number of values per line or column and the number of lines or columns required.

Details
Impressive crowd for an exhibition that has become a must-see event in Southeast Asia for many years!
Sylvac had chosen METALEX Bangkok to show our new SCAN F60T for the first time in Thailand, as well as connected workshop stations that have received an incredibly positive feedback demonstrating the growing demand for such solutions. Our common booth Sylvac-Trimos-Max Value (our local agent) was stormed by a steady stream of international visitors during the 4 days of the exhibition, proving again that this show is the most important gathering of ASEAN metalworking community.
Details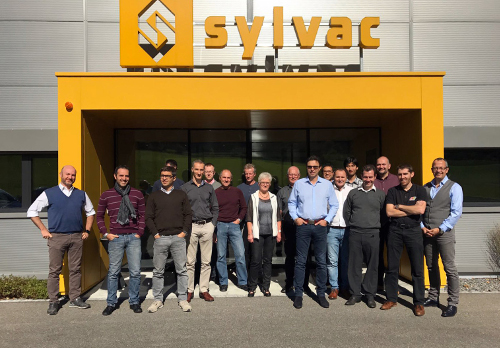 As each year, the month of October means Training for our agents.

Sylvac was happy to welcome its agents and distributors from 4th to 6th of October in its manufacturing plant based in Malleray.
This year, an important focus was the specific training on our new optical measuring machine SCAN F60T.
And we never miss the opportunity to update the agent's knowledge on our global product assortment.
Details
Read more: Successful training with our agents in Malleray, Switzerland
The brand new building of our general agent in China, Dantsin, was the setting for the official launch in Asia of our new range of SCAN F60 optical machines.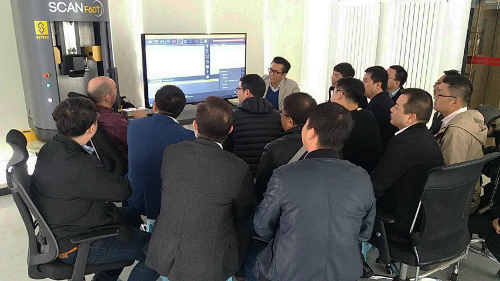 More than 40 participants, mainly from China, but also from Korea, Malaysia and Thailand took part in the 4 days of advanced training delivered in Beijing by our specialists.
They were able to familiarise themselves with the general use of the machine and also the calibration and service on the 2 SCAN that were made available to them.
Details
Read more: Asia launch of our new Sylvac SCAN F60 product line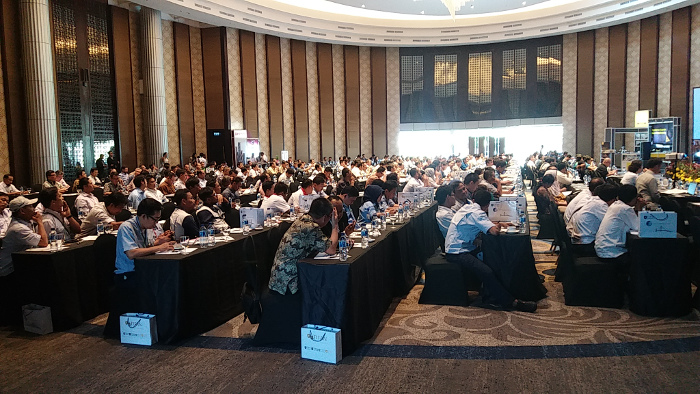 Sylvac partners an XXL event in Indonesia

An unusually large symposium bringing together more than 533 delegates representing the biggest manufacturing companies from the Jakarta region has just been held in Indonesia.
Sylvac was honoured to be the partner of this event, the objective of which was to help local industrial companies migrate towards new digital technologies.
Several international speakers shared their expertise with an audience of decision-makers duly interested in finding out more about the new tools now available to enable them to improve their manufacturing and quality control processes.
Details