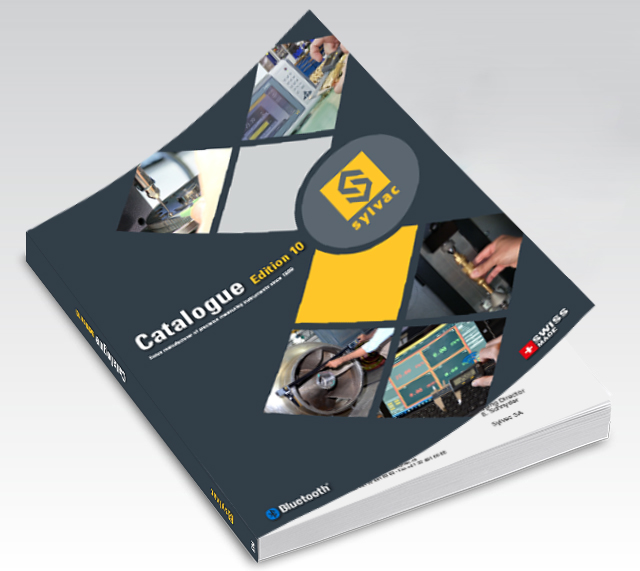 Our latest general catalogue E10 is now available in hard and soft copy.
New sections allowing a better presentation of our products, as our new calipers S_Cal EVO Proximity, our digital thickness gauge Feeler Gage or our optical measuring machine Sylvac SCAN F60L.
The catalogue is available in French, English and German in hard and soft copy, in Spanish in soft copy and the Italian will be soon available too.
Don't hesitate to request your copy!
Details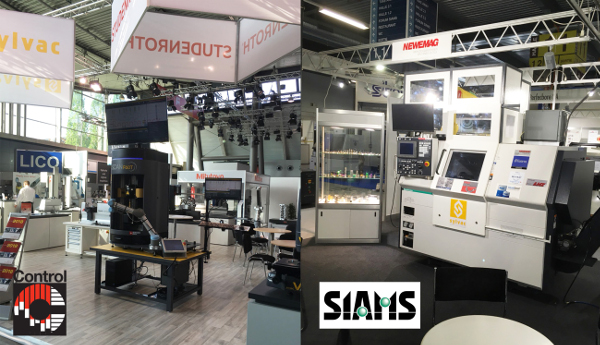 During the last exhibitions SIAMS in Moutier (Switzerland) and Control in Stuttgart (Germany), Sylvac had the chance to present its new products like the Display Unit D62S Advanced, the digital Feeler Gage, the Scan F60 with automatic robot or the software Sylcom Advanced.
Sylvac is very happy about the outcome and could further strengthen its relationships with its customers and partners as well as establish new contacts during those two exhibitions.
We warmly thank all visitors for their trust in Sylvac and congratulate the organizers of those events, especially our dealer Studenroth for the perfect organization of the Control fair in Stuttgart.
Details
Read more: Great success for Sylvac during SIAMS and Control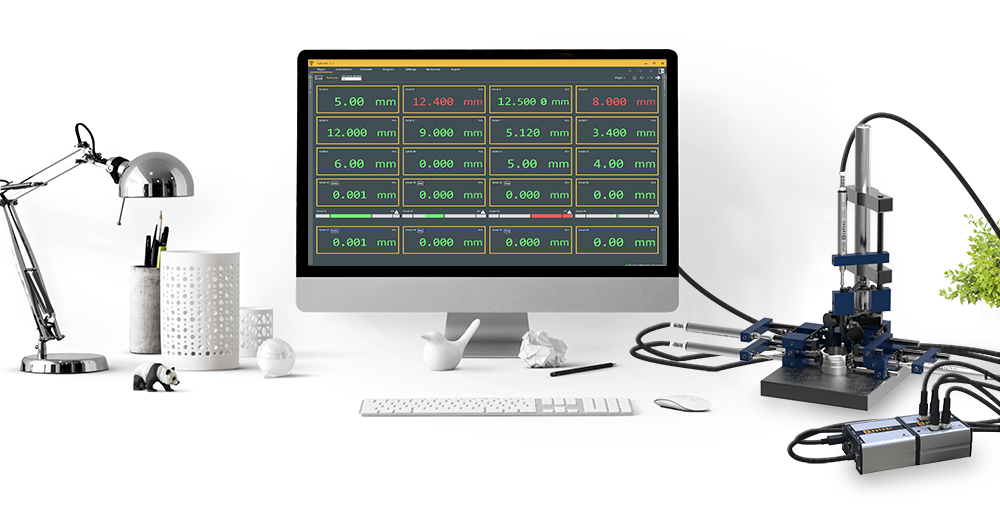 The solution for all multi-gauging measurements and control stations with fixation jigs!
By connecting one master module M-BUS RS to the computer with an USB cable, you can as of now connect to Sylcom Advanced our Sylvac inductive probes through the modules M-BUS 4i and M-BUS 8i, as well as the air gauges through the modules M-BUS AG.
Unlimited number of modules M-BUS I/O can be connected immediately after the master module M-BUS RS to reach up to 128 digital in/outputs.

Details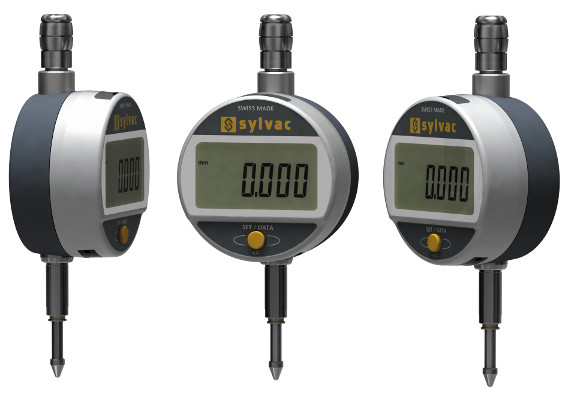 Discover or rediscover our digital indicator S_Dial WORK Basic with one programmable button with the function of your choice, leaving no room for a mistake by the operator.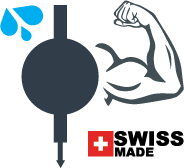 Details
Read more: Digital indicator Basic : simple, effective and at attractive price!
Sylvac is proud to present its New and Unique Digital Feeler Gages (tolerance class TC1 according to DIN2275), with Bluetooth® technology, designed to measure or set small gaps between two parts and to collect with certainty these important data.

pic 1 & 2 Gap measuring
Details