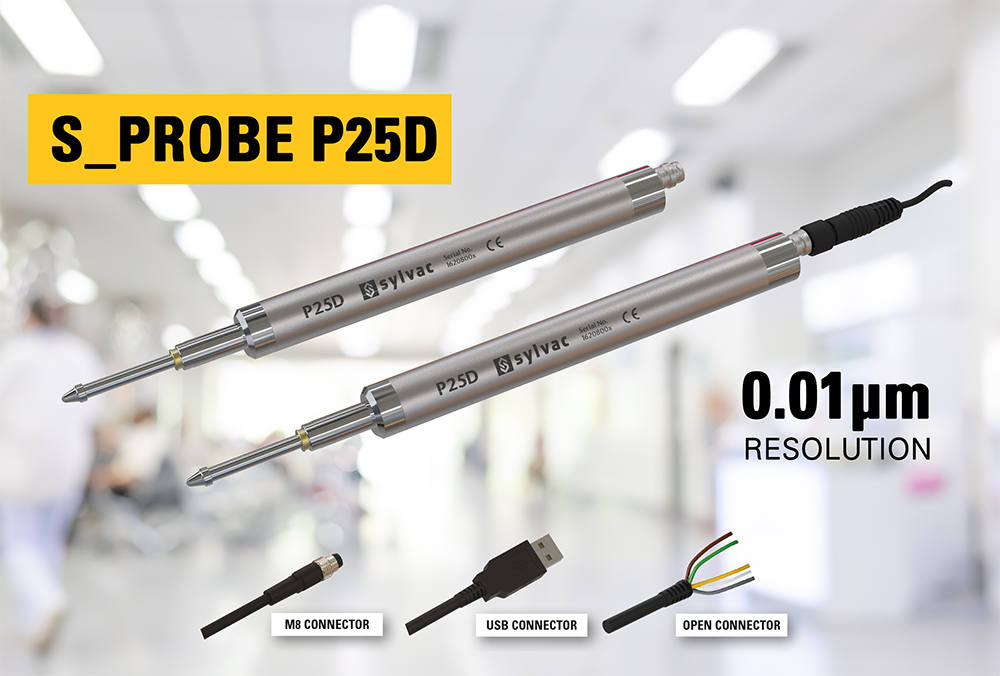 We are thrilled to announce the launch of our latest instrument, the S_Probe P25D, and we are excited to share this innovation with you.
This probe with patented absolute inductive measuring system has been specifically engineered for workshop use and provides exceptional precision across its entire measuring range.
Availability : 31.08.2023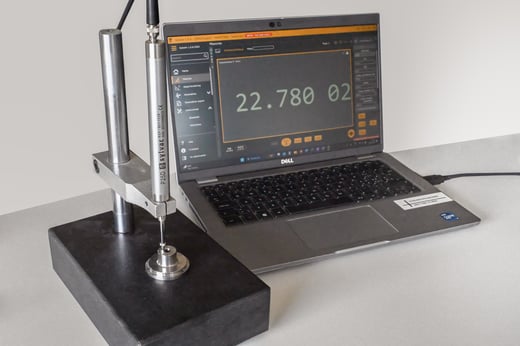 Direct Digital Output: Simplify your data acquisition process with the P25D's direct digital output capability. By leveraging our cutting-edge Sylcom software, customers can now connect the probe directly to their computer with a M8, USB or Open connector, eliminating the need for a separate display unit. This streamlined workflow enhances efficiency and the space needed on the quality control table.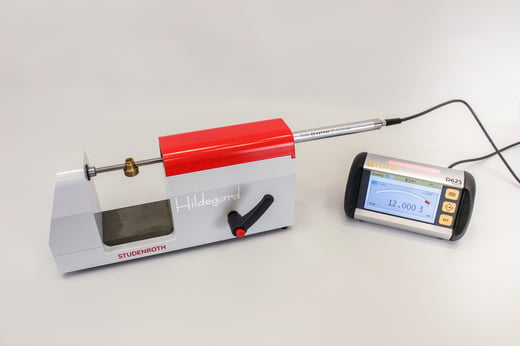 Compatibility and High Precision: The P25D is designed to excel in various measuring environments. Paired with any measuring bench on the market, the probe showcases its versatility and demonstrates the superior precision it offers. Your customers can trust the P25D to deliver reliable results, regardless of the measuring system they use.
Complete Metrology Solution: For customers seeking the ultimate metrology experience, the P25D seamlessly integrates the Sylvac D62 display unit. This powerful combination showcases the full potential of the probe and provides a comprehensive metrology solution to meet the most demanding requirements.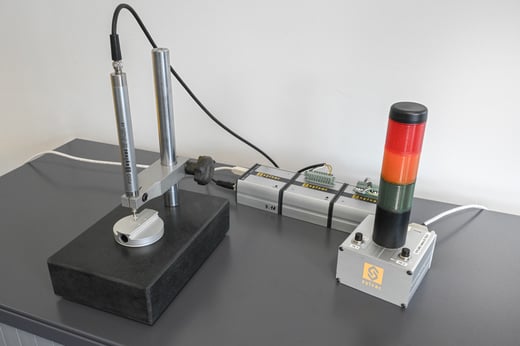 Automation Integration: The P25D is built to adapt to the evolving needs of the industry. It can be effortlessly integrated into automation systems, enhancing productivity and enabling advanced measurement processes. Your customers can take advantage of its capacity to optimize workflows and achieve higher levels of efficiency..
Technical data