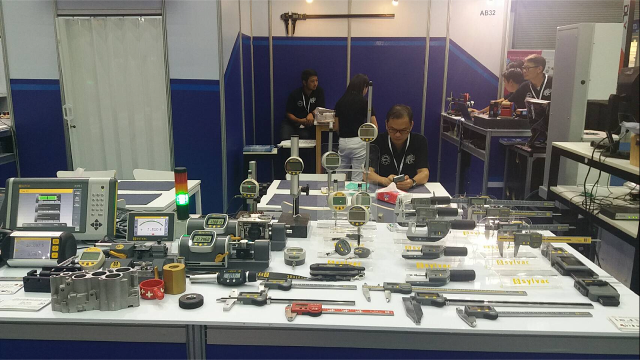 Successful INTERMACH in Bangkok and METALTECH in Kuala Lumpur

Thanks to high commitment and nice booths of our local agents MAX VALUE and COTEL, SYLVAC products have been promoted intensively and very professional.

Industry 4.0 is pushing Thai companies to move towards full automation, an essential point to increase their competitiveness and further strengthen their market position in Asia.

The last METALTECH in Kuala Lumpur was better than ever. Great promotion of Sylvac products on COTEL's booth further strengthen our brand in their industrial market (electronics, automotive, construction) which represents 37% of GDP.