Sylvac, a training company which also forms part of the training subsidiary for precision mechanics comprising 7 companies in the region, supports and encourages vocational training.

This is why, at the start of the new academic year, we are offering instrument kits for apprentices at attractive prices in order to train future production and precision mechanics and other technicians in the best possible conditions.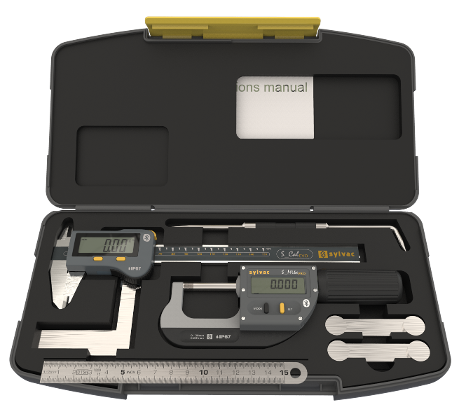 Swiss Made instruments, protected against water and cutting oils and supplied in wired or Bluetooth versions with a range of accessories, are available in a choice of 12 different kits.
Please consult our leaflet for more information.



Details
Sylvac is proud to announce that the management system of our company has been assessed and certified as meeting the requirements of ISO
9001:2015 for all the following activities: Design, development, manufacturing, marketing, sales, distribution, installation and associated services (repair, supply of spare parts) for dimensional measuring devices.
ISO 9001:2015 sets out the criteria for a quality management system and is the only standard in the family that can be certified to. This standard is based on a number of quality management principles including a strong customer focus, the motivation and implication of top management, the process approach and continual improvement.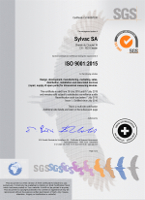 Details
We are pleased to inform you that the hard copy of our new catalogue edition 9 is now available from Sylvac and our agents.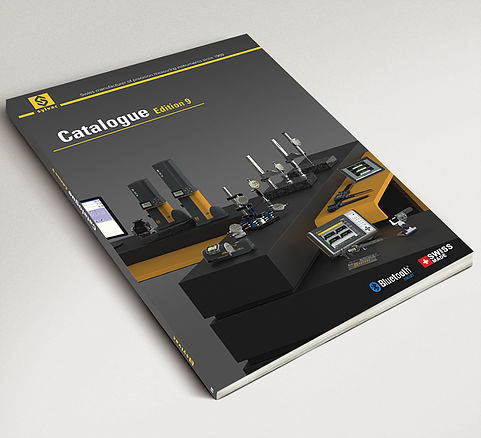 The catalogue is enriched with forty pages compared to previous edition (!), which illustrates the incredible development of our program. Our optical machines VISIO and SCAN are now included in our catalogue, as well as several new handtools (calipers, depth gauges, digital indicators, etc.) to complete the offer.
Details
Quality vision you can see:
Sylvac have further enhanced our range of manual vision systems, the Sylvac-Visio.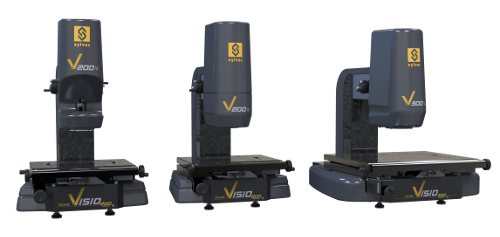 A new full HD camera has been introduced resulting in an improved live part image with incredible image quality, making it easier to see and measure the even smallest intricate elements on components.
To compliment the new HD camera, the software has been redesigned giving a larger viewing area, with the option to toggle between live and schematic views.
Furthermore the measuring field of view has increased to an impressive 15 x 9.5mm, allowing the user to see much more of the component at once, making it easier to navigate the part when measuring many different elements.
Details
Fowler High Precision, bringing the show to you: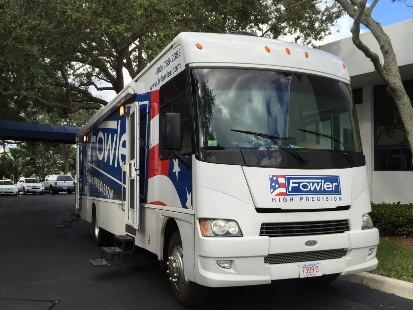 Following continued growth and success for Fowler High Precision, the exclusive Sylvac agents for North America, Fowler has expanded their fleet of bespoke recreational vehicles, known as MTC's (mobile tech centres) to 3!!!

These MTC's service customers across North America and Canada, Fowler can really bring the show to the customer.
Details