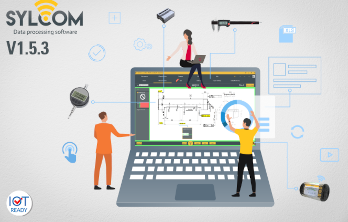 Version 1.5.3 of our popular Sylcom data collection software is available with many new features:
Possibility to simply create an inspection plan by importing characteristics (name, nominal, tolerances, etc.) from an existing Excel file.
Changes made in the source file can be automatically applied to the inspection plan.
Possibility to force the operator to use a specific instrument for a specific control (only this instrument with a defined serial number can be used
Possibility to force the operator to enter the reason why a variable (dimension) or an attributive control (GO/NG) is to be reworked or discarded.