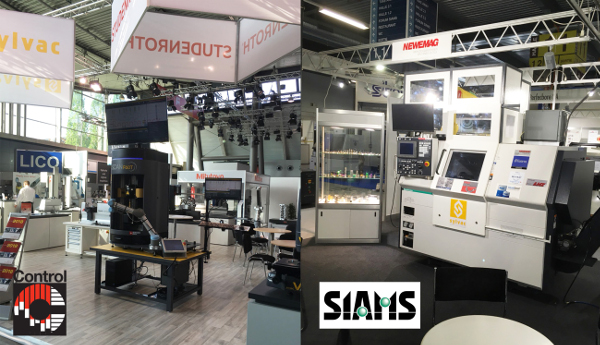 During the last exhibitions SIAMS in Moutier (Switzerland) and Control in Stuttgart (Germany), Sylvac had the chance to present its new products like the Display Unit D62S Advanced, the digital Feeler Gage, the Scan F60 with automatic robot or the software Sylcom Advanced.
Sylvac is very happy about the outcome and could further strengthen its relationships with its customers and partners as well as establish new contacts during those two exhibitions.
We warmly thank all visitors for their trust in Sylvac and congratulate the organizers of those events, especially our dealer Studenroth for the perfect organization of the Control fair in Stuttgart.
Let's meet again during the next Control fair exhibition in Stuttgart from 7th to 10th of May 2019, as well as during the SIAMS exhibition in Moutier in two years, from 21st to 24th of April 2020!