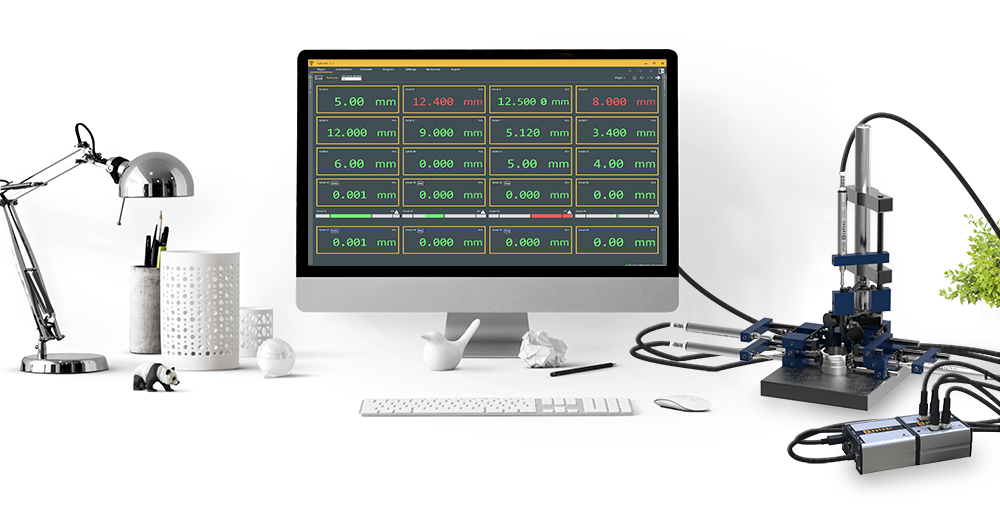 The solution for all multi-gauging measurements and control stations with fixation jigs!
By connecting one master module M-BUS RS to the computer with an USB cable, you can as of now connect to Sylcom Advanced our Sylvac inductive probes through the modules M-BUS 4i and M-BUS 8i, as well as the air gauges through the modules M-BUS AG.
Unlimited number of modules M-BUS I/O can be connected immediately after the master module M-BUS RS to reach up to 128 digital in/outputs.

Jig with probes connected through Mbus modules to Sylcom Advanced.

Up to 128 instruments connected in total via USB, Bluetooth® or through the modules M-Bus. Including 40 instruments maximum with Bluetooth® technology (max. 5 dongles Bluetooth® 4.0 / 8 instruments per dongle).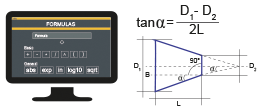 Flatness and personalized formula creation with automatic selection of instruments. Examples : TAN, COS, EXP, LOG, SQRT, etc.

User friendly interface, especially for the use of the module M-Bus I/O (In/Out).
Specifications of the versions :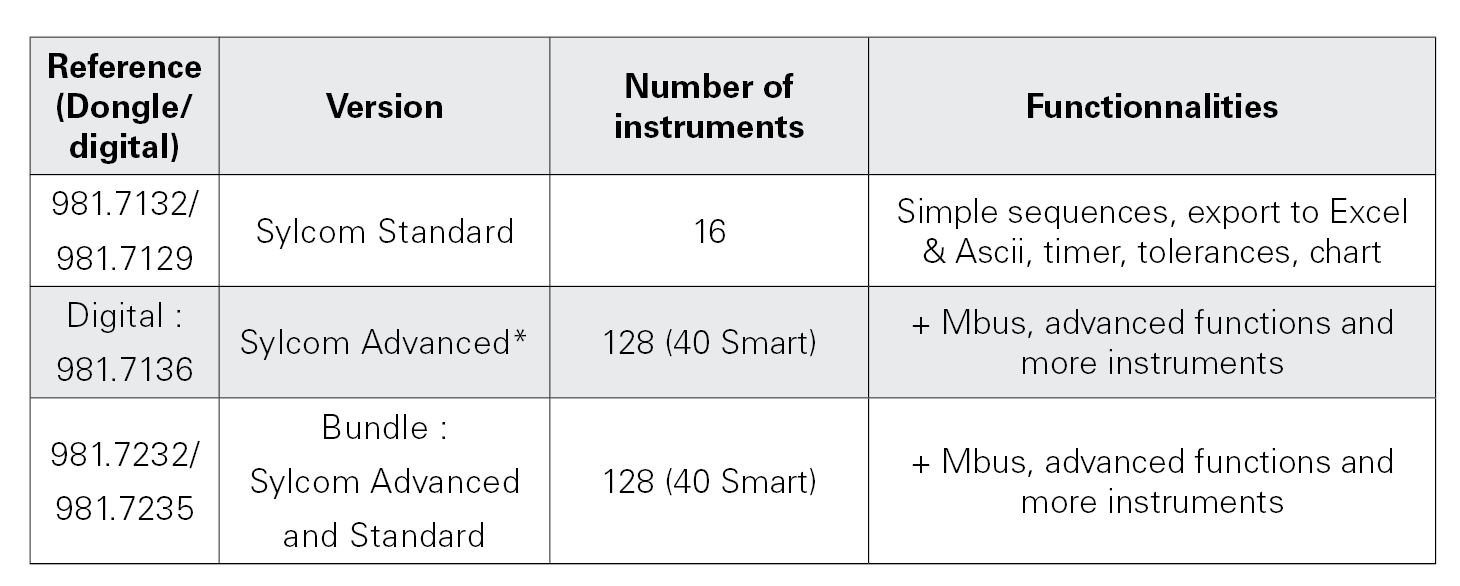 *Additional package, Sylcom standard is mandatory
The licences of the Sylcom software are available as USB dongle (licence linked to the dongle and usable on different computers), digital dongle (licence linked to the computer on which the software is installed) or web licence (licence linked to the PC and ordered directly on the web).
How to get Sylcom Advanced?
Contact your Sylvac agent to get the requested licence.