Something's new in the air!
Sylvac is proud to announce the launch of our brand new D70A air units dedicated to air measurement.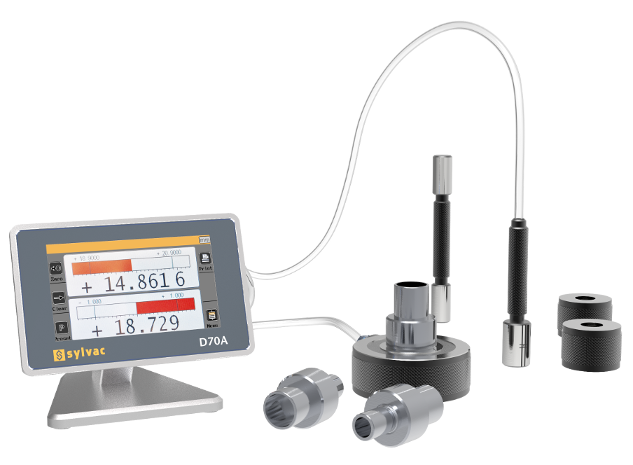 Based on the same concept of the D70 Series compact touch screen units, our new D70A units are compatible with most of the brands of air gages, offering unrivaled ergonomic and revolutionary control solutions for all air measurement applications.

Fast and easy setting, just connect the air input to the unit and start to measure; effective values are displayed on the screen and are extremely easy to export to Excel or to any Windows software (SPC).
Discover our new ultimate D70A units which advantageously replace the traditional air columns and analog units.

Contact your local distributor or Sylvac for more details or demonstration.