Fowler MTC June 2016
Fowler High Precision, bringing the show to you: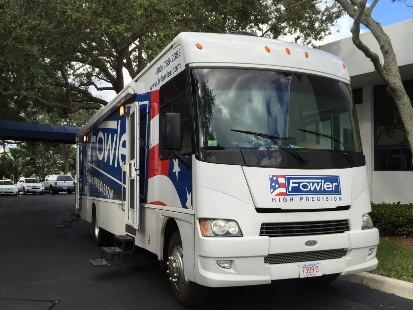 Following continued growth and success for Fowler High Precision, the exclusive Sylvac agents for North America, Fowler has expanded their fleet of bespoke recreational vehicles, known as MTC's (mobile tech centres) to 3!!!

These MTC's service customers across North America and Canada, Fowler can really bring the show to the customer.

On board these impressive vehicles are a large array of metrology equipment from Sylvac, including hand tools such as, the new range of S_Cal Evo calipers and ultra-light large measuring range, S_Mike Micrometers and S_Dial digital Indicators all available with a Bluetooth connection output.
More technical products are also available, such as multi-gauging solutions using Sylvac probes and digital readout displays and Hi_Cal height gauges. Furthermore all 3 MTC's house a Sylvac-Scan 52, the optical measuring centre for rapid and precise inspection of turned parts.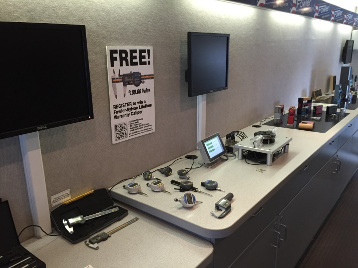 The concept of the MTC alleviates the everyday constraints customers face when considering travelling with multiple people from the same facility to a potential supplier that could be hundreds of miles away. With the MTC, customers can view the products, discuss their applications and measurement problems with the skilled team from Fowler, ultimately finding a solution whilst having the opportunity to see and use different types of metrology equipment on their actual parts, right on their doorstep.
This demonstrates the high level of commitment from this long standing partnership between Sylvac and Fowler High Precision. Congratulations Fowler! Wishing you all the success you deserve for the future.