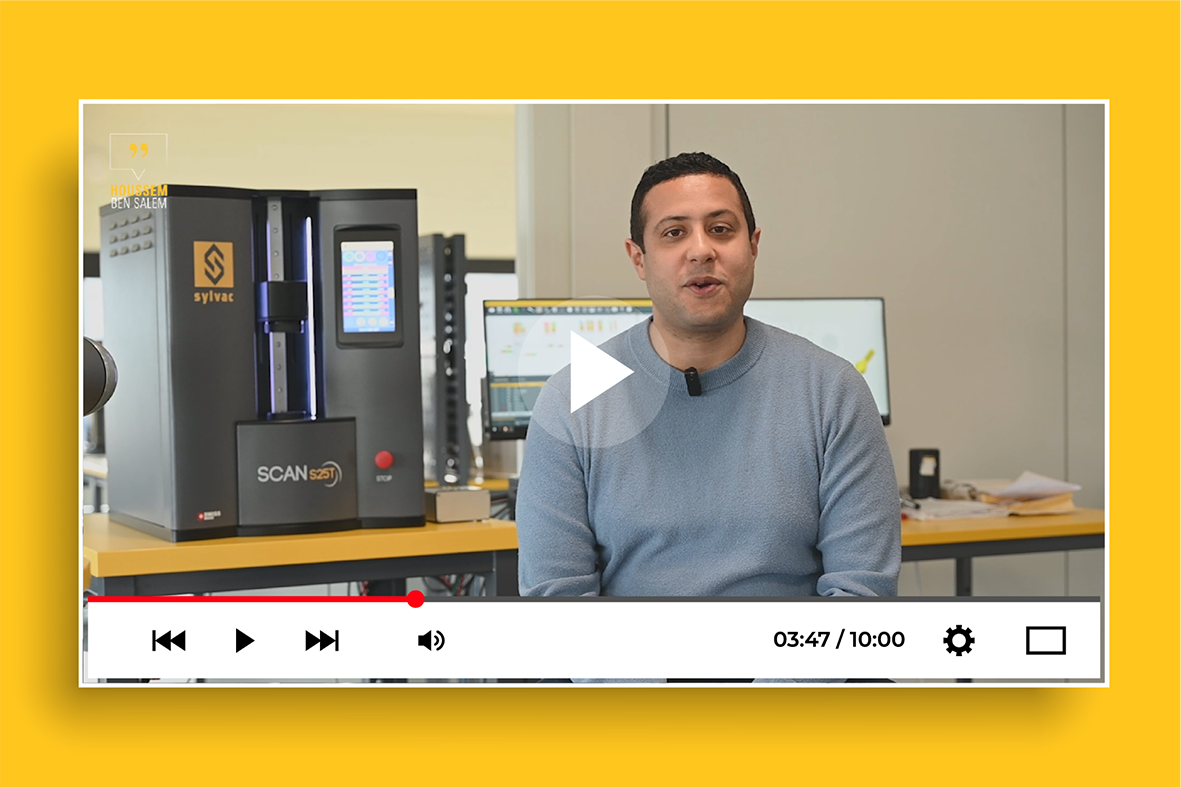 Employee Testimonial : Being and R&D Manager
The true essence of any successful company lies in the talent and dedication of its people. That's why we are thrilled to kick off our new employee testimonial series, where we shine a spotlight on the incredible individuals who drive innovation and excellence within our organization.

Today, we are excited to present Houssem Ben Salem, our esteemed R&D Manager for optical machines, as he shares his personal journey and insights into the world of metrology. In his inspiring testimonial, Houssem reflects on the values that fuel his passion and the challenges he encounters as he strives for excellence.

One quote that truly resonated with us from Houssem's testimonial is, "You must listen to the market, not to your biases." It reminds us that true innovation comes from embracing new perspectives and actively engaging with customer needs.

For those considering a career in R&D, Houssem's testimonial offers valuable advice. He emphasizes that greatness is achieved by pushing beyond comfort zones and embracing the learning journey.

So, what does the future hold for non-contact measurement? Houssem offers fascinating insights into the exciting possibilities that lie ahead. His unwavering commitment to innovation paint a picture of endless potential and groundbreaking advancements in the field.

Join us in celebrating Houssem and his remarkable contribution to our company! Watch the full testimonial video and get inspired by his story of passion, dedication, and pursuit of excellence. Together, we continue to shape the future of non-contact measurement.