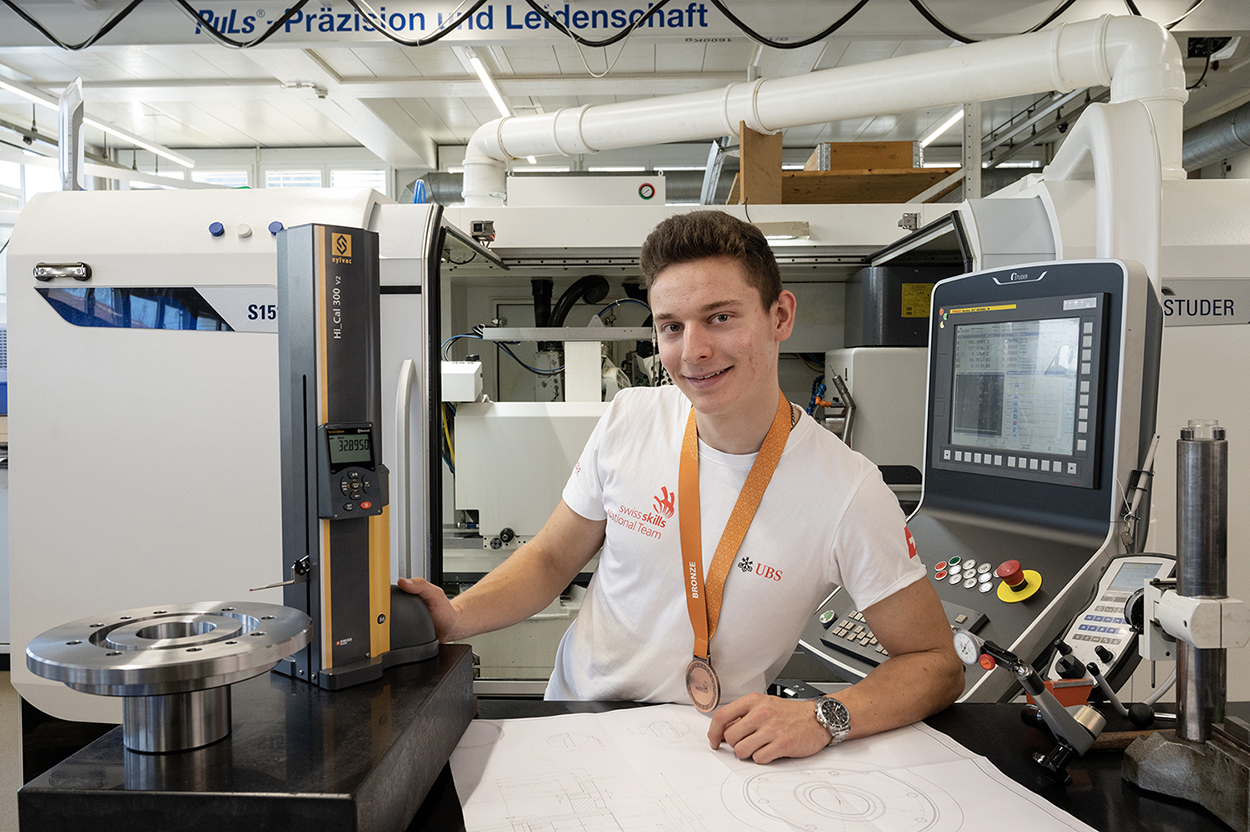 Bronze medal for Gil Beutler at WorldSkills 2022
Equipped with instruments lent by Sylvac SA, Gil Beutler, a polymechanic who completed his apprenticeship at Fritz Studer AG last August and is currently working at Studer as a polymechanic, won the bronze medal at the WorldSkills 2022 (World Skills Championship).
Qualified for 2021 thanks to a silver medal at the EuroSkills and a bronze medal at the SwissSkills, Gil was able to demonstrate his talent in Canada last October in the category "industrial mechanics".
We warmly congratulate Gil for his result and are delighted that Sylvac precision instruments were able to help him in his winning creation.
This great performance has already been the subject of a detailed article in the newspaper Blick (in German).
To learn more about the Sylvac measuring columns used by Gil, please visit our product page.