New measuring ranges: micrometer S_Mike EVO Smart
Sylvac is pleased to announce the availability of stock of all the measuring ranges of its micrometer S_Mike EVO Smart, which complete the line of the S_Mike PRO. Available now : 0-25mm, 25-50mm, 50-75mm and 75-100mm.
Features ­
Rotating spindle, no return effect
Quick displacement, with thread pitch 1 mm
Max. error 2-3µm
Large display
IP67 protection
Favorite button with selectable function
Integrated Bluetooth® technology, IoT ready
Upcoming developments
Check out our EVO mounting units coming soon for large adjustable external micrometer. Available in the 3rd quarter of 2023.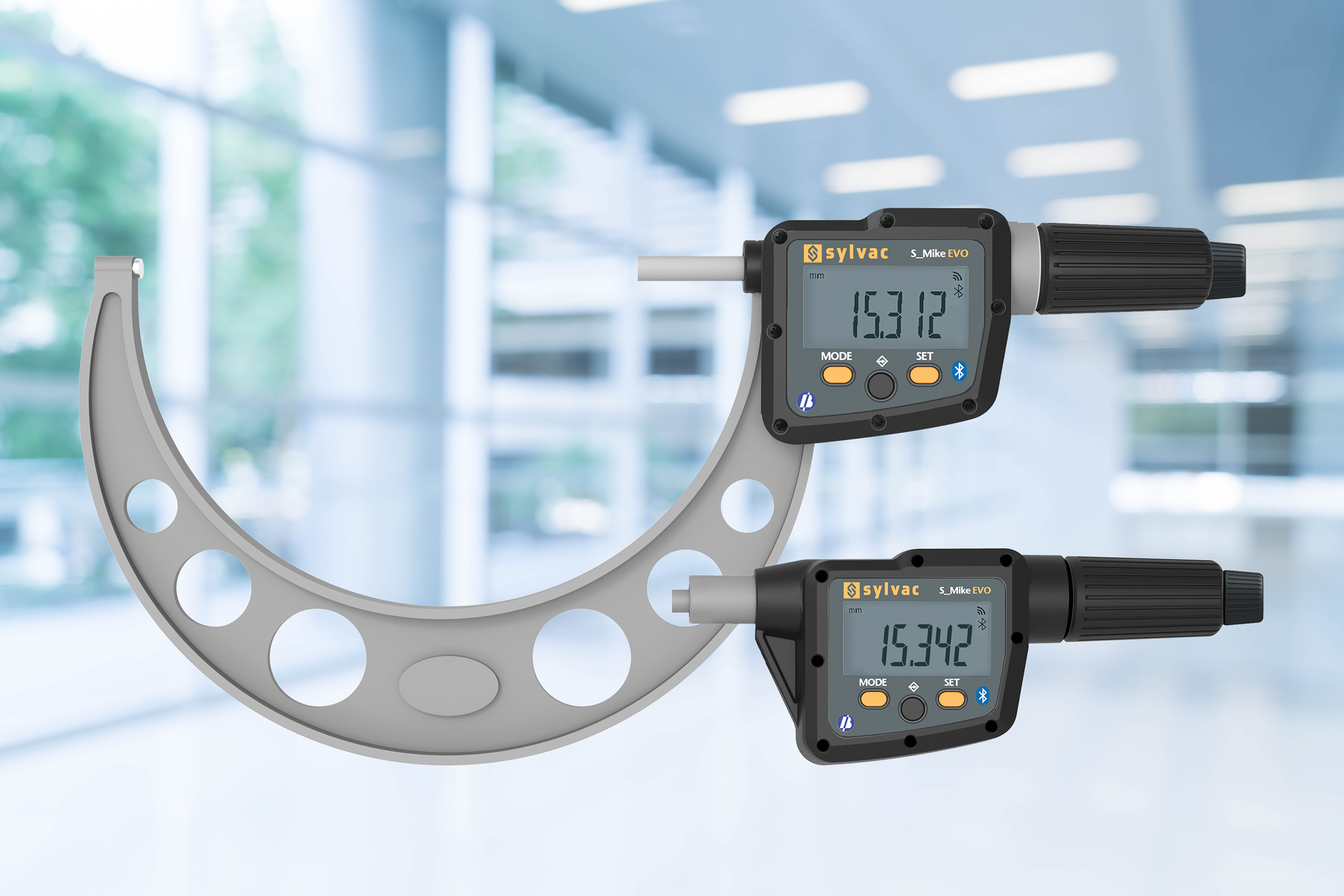 Tags: New product