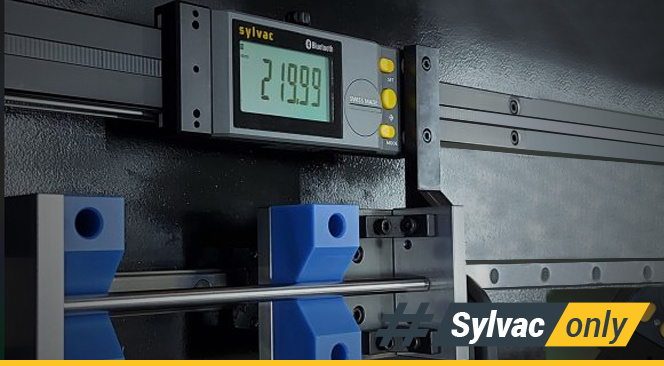 The ULD4 linear scale
We are presenting an instrument that is not often highlighted: the ULD4 linear scale. Intended to equip machine tables and special linear measuring systems, this instrument consists of a beam with the measuring scale fixed to it, and a digital reading unit who will move along the beam, displaying the exact linear distance travelled; Clearly, the beam is fixed on the table and the unit moves linearly, which allows to know exactly the length between a point A and a point B.
The large ultralight beam is made of special aluminium profile with fixing holes, reinforced with 4 stainless steel guide rods. The maximum length of one beam is 3000 mm, but on request, several pieces can be joined together to increase the measuring range.
The reading unit with XXL display (20mm high digits) is equipped with our famous Bluetooth® data transmission system, facilitating wireless data collection.
ULD4 linear scales are supplied with a drive bar that can be positioned at the top or bottom of the display. They can equip both machine tables and custom-designed measuring tables for different applications, for measuring the length of tubes or calibrating measuring tapes.