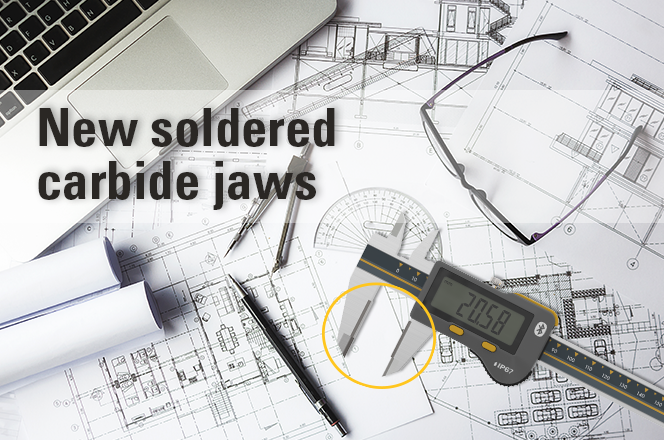 Carbide calipers upgrade
We have upgraded our S_Cal EVO Carbide calipers which are now available with outer jaws featuring soldered carbide pads. These upgraded pads provide an increased resistance to impacts.

A 200mm model with a rectangular depth rod and Bluetooth® Technology also com-pletes the range, reference 810-1529.
These products are available from stock immediately.
Tags: New product