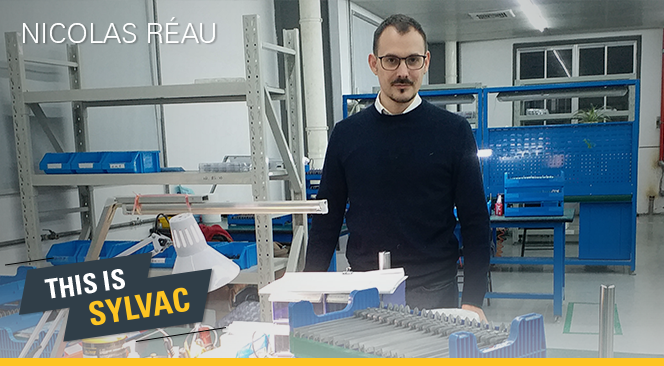 This is Sylvac #10
« Since June 2020, we have all returned to almost normal life in China after COVID-19, and economic activity is in full swing inside the country. »
Nicolas Réau is in charge of a team at Sylvac responsible for pre-assembly of subassemblies and purchasing plastic and electronic components on site.
Life has returned to its usual course in China, except for international travel. « China still filters a lot of entries into its territory, but apart from that we live normally. We were able to keep the 30 or so Sylvac employees even during the COVID-19 crisis. We just gave up overtime during this period. Since the beginning of 2021 it has even become very dynamic again and we are running at full capacity.»
While the health and economic situation in Europe is still recovering, the pandemic in China is no longer an issue. «There are almost no more cases, the few infected people arrive from abroad and are immediately quarantined. Here the will has not been to slow down the virus or avoid a second wave, but to eliminate it radically.»
The concepts of confinement or wearing a mask have had an impact in China equal to their severity: 3 weeks of confinement with an absolute ban on leaving the house and a total halt to activity, tracking of movements and compulsory wearing of a mask all day have all contributed to preventing the spread of the virus throughout the country. Of course, the most affected regions had to face the hardest measures.
At Sylvac Wujiang, where people remained very cautious throughout 2020, Nicolas Réau now sees the end of the tunnel: « As in the US and Europe, China is now vaccinating the population very quickly in order to reopen to international visitors without taking the risk of seeing the epidemic start again. The situation is under control and the economic outlook is good: morale is therefore high.»