Outstanding new centre for the promotion of our products in China
Dantsin, our General Agent for China, has just opened an impressive metrological centre in Suzhou, near Shanghai. This sparkling new facility, which includes offices, a training room and a showroom, is an ideal setting in which to showcase Sylvac products.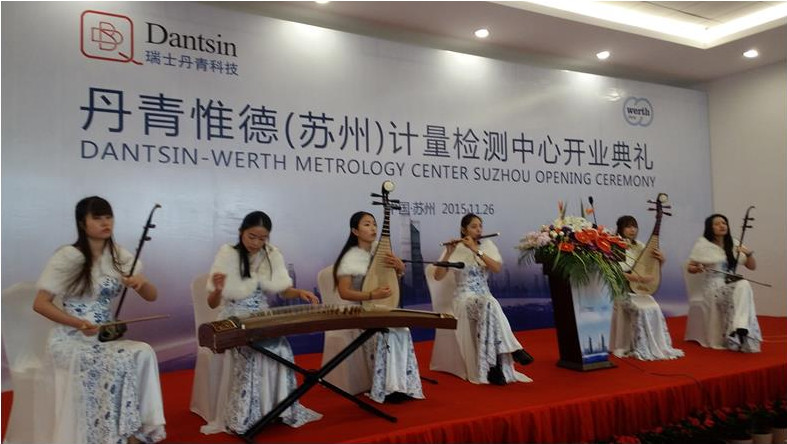 Our en-tire range of hand-held instruments and SCAN optical measuring machines will be stocked there on a permanent basis.
The opening took place in the presence of several hundred guests and a Sylvac delegation made up of Jacques Schnyder (Industrial Director), Duain Brisco (Product Manager for Optical Products), Jean-Marie Schaffter (Manager for Asia) and Weeradech Saennitha (Sylvac Thailand). Their visit to China also served as an opportunity to provide training to the specialists who promote our optical machines. We offer our warmest congratulations and wish every success to our agent Dantsin.