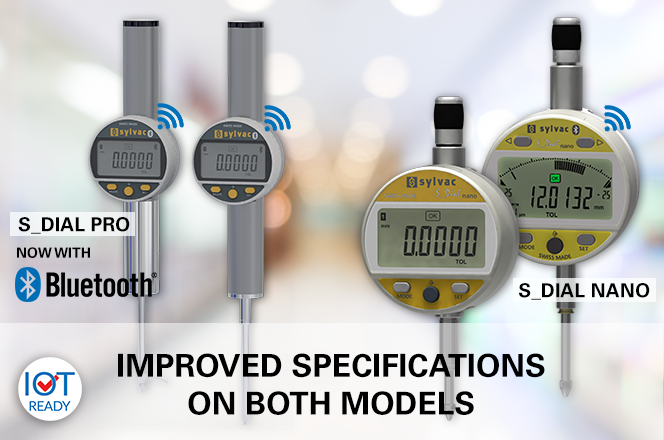 S_Dial PRO Smart and NANO even more powerful
S_Dial PRO with Bluetooth® and higher performance
S_Dial NANO more powerful
And all this without any price increase!
All S_Dial PRO Basic are now Smart and come with Bluetooth® technology.
In addition, the maximum error is improved by more than 20% depending on the model.
All S_Dial NANO have an improved maximum error of up to 30% and an improved repeatability of 40%.
The product references are unchanged.
Tags: New product