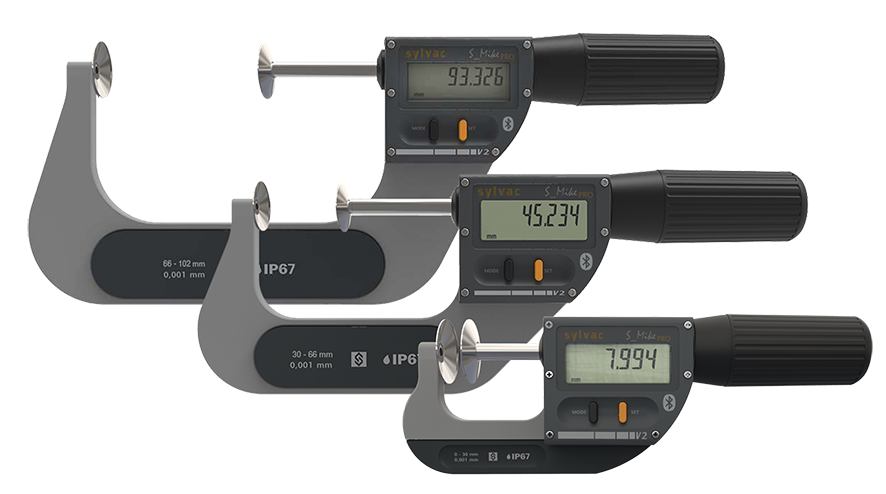 S_Mike PRO Disc-Shaped - up to 102mm and with Bluetooth®
Sylvac further strengthens its range of hand instruments with Bluetooth® technology.
S_Mike PRO with disc-shaped anvils (Ø disc 25mm) is now available with :
2 additional measuring ranges 30-66mm and 66-102mm
Bluetooth® technology on the 3 models
Perfect for all your gear measurements.
The model S_Mike PRO 0-30mm, disc Ø25mm without Bluetooth® technology remains available in the catalogue.