Sylvac open days
A good way to keep our customers informed
Attending our premises in person enables our customers to verify several points of importance to them: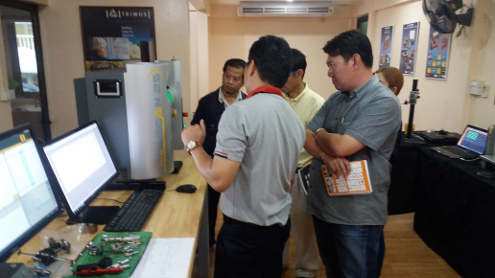 - Is the organization of our company efficient?
- Are our premises well managed?
- Are our employees good at their jobs?

It is also a unique opportunity for our customers to attend customized demonstrations and network with other users of our products.

Knowing the value of this, SYLVAC ASIA, in cooperation with MAX VALUE TECHNOLOGY, organized three Open Days for its Thai customers. Dozens of people took the time to visit our Bangkok showroom, thus revealing their interest in our instruments and services. The success of these occasions will certainly inspire SYLVAC SA to stage similar events elsewhere in the world in the coming months. We will keep you informed.