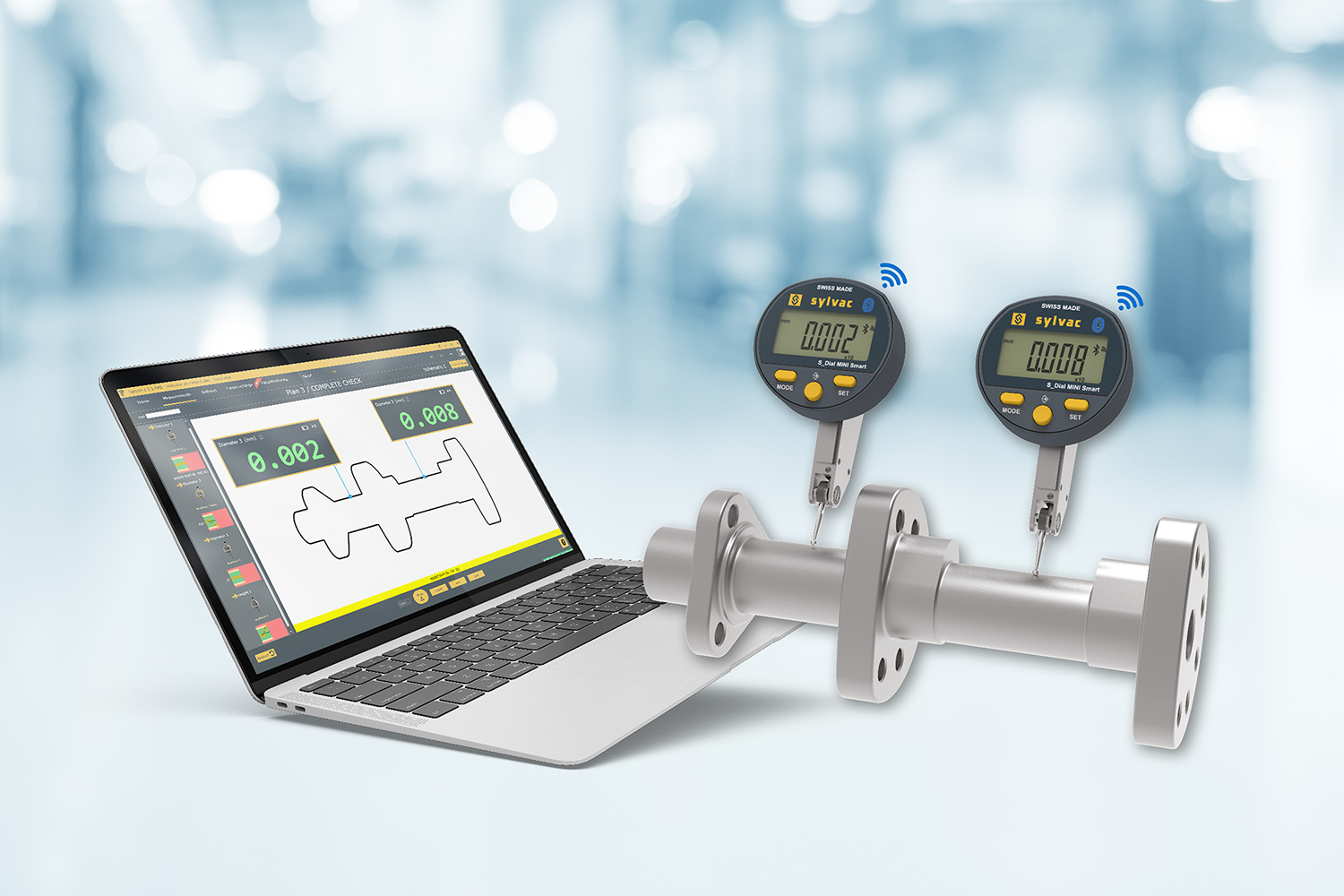 New lever indicator with Bluetooth® technology
Discover our brand new lever indicator with integrated Bluetooth® technology, unique on the market.
Your advantages :
• Integrated Bluetooth® technology = unique on the market
• New internal mechanics, without gears, eliminating hysteresis error (more information below)
• IP54 protection - perfectly suited for workshop use
• 3 models with 2 measuring contact point length 12.5 or 36.5mm and one model with interchangeable contact point
• Favourite button with selectable function
• Display can be rotated through 270° without resetting required
• 3 possibilities of fixation by dove tail
• Intuitive interface with 3 buttons
• Sending data by favorite button, BT foot pedal or by request via computer
• Analog display
New internal mechanics to eliminate the hysteresis error
The new internal construction, without gears, ensures direct transmission (1) of the force from the contact point (2) to the moving scale (3) which moves over the sensor (4). The hysteresis error caused by the gears is therefore eliminated.

Find all technical specifications in our dedicated flyer.
Tags: New product