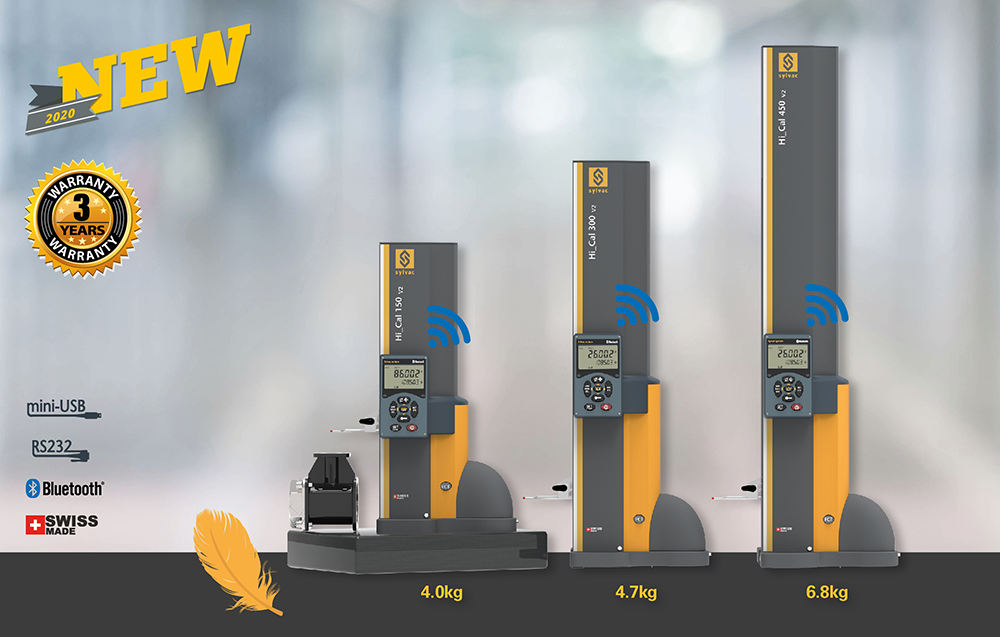 New Hi_Cal V2 Smart
Our new height gauge Hi_Cal V2 Smart is now available and with the famous Sylvac Bluetooth® technology.
Your benefits at a glance:
• Integrated Bluetooth® technology (without dongle)
• Quick and easy to use - just switch on the Hi_Cal and measure!
• Lightweight (4/4.7/6.8kg) and easily transportable for workshop use directly next to the machine.
• Automatic pre-positioning of the measuring probe, programmable if used in combination with Sylcom PRO.
• New and larger display, more ergonomic.
• Dynamic control of the probe movement speed depending on how the button is pressed.
• No influence of the operator on the measurements made.
• Disk shaped probe 7.7mm for measurement of internal groove now included in the standard delivery.
• Multiple functions, instrument programmable via computer. Increased reliability thanks to a new design of the guiding main carriage, new motorisation of the main carriage and a significant reduction of the mechanical components.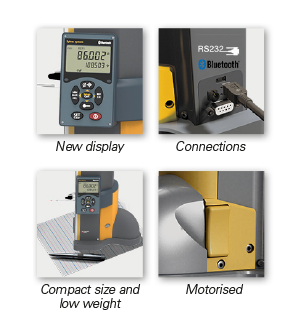 The V2 version replaces the V1 version and is available in 150, 300 and 450mm range.
Tags: New product