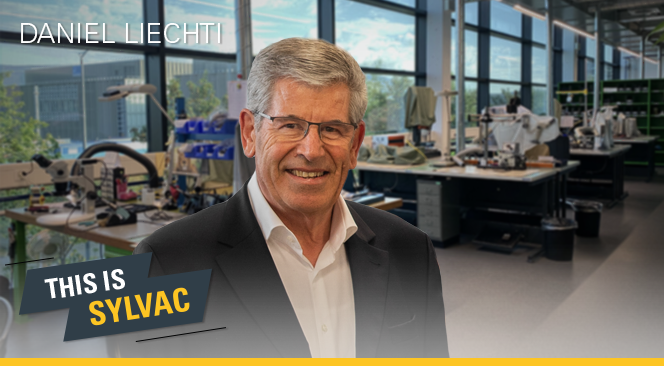 This is SYLVAC #4
In the 1990's, Daniel Liechti, at that time Director of Sylvac, opened the company to the international market, at a time when the fax machine did not yet exist.
Daniel Liechti didn't see the time go by. Neither while he was at the head of the company between 1985 and 2009, nor since he handed over to the current team. When he looks back on his early days (especially in international sales), however, he does see how far he's come.
"When my father-in-law Hans Meyer offered me a position at the head of Sylvac, the economic situation was morose, it was a context of a way out of the watchmaking crisis in Switzerland and it was difficult to do business. »
At that time, Sylvac was already selling 9 out of 10 products abroad... it is clear that the future of the company depends on the development of the international market. It is therefore at the dawn of globalization and the beginnings of electronics that Daniel Liechti, Dr. es Sciences Economiques takes up the challenge, with his experience in the industrial field and economic development.
"We cannot imagine organizing a trip and customer meetings on the other side of the planet without email or internet. But in 1985, faxes didn't yet exist and long-distance telephone conversations cost fortunes." Business travel has a taste of adventure for Daniel Liechti who gradually creates trusting relationships and solid partnerships with distribution companies. He wins sales even against competitors much larger than Sylvac. "It takes a soul, passion and I was a good salesman. That helped me a lot," says Daniel Liechti today.
The former director, who kept a watchful eye on the finances, looks with pride on the family business as it continues on the path (which he himself has aimed for throughout his career). Together with his brother-in-law Hans-Ulrich Meyer in development and his brother-in-law's cousin Urs Schnyder in mechanical engineering, Daniel Liechti looks back on the Sylvac years as a time when the company was truly open to the world. Both Sylvac instruments and the company logo are now recognized far and wide for their performance.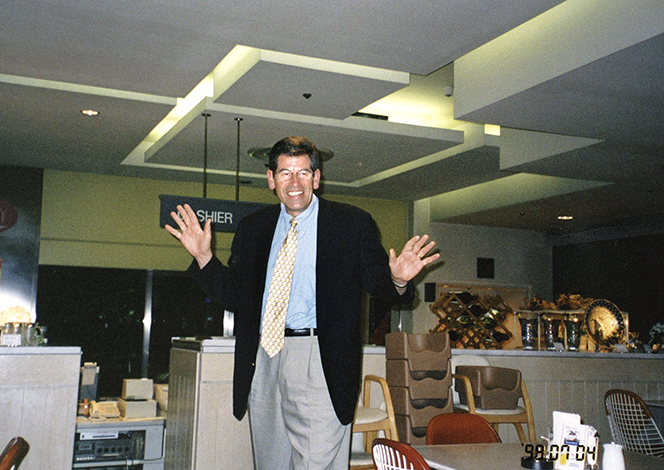 Daniel Liechti in 1995