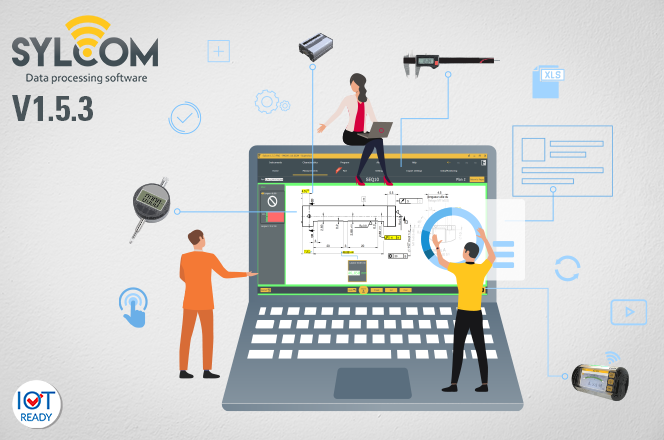 Sylcom V1.5.3
Version 1.5.3 of our popular Sylcom data collection software is available with many new features:
Possibility to simply create an inspection plan by importing characteristics (name, nominal, tolerances, etc.) from an existing Excel file.
Changes made in the source file can be automatically applied to the inspection plan.
Possibility to force the operator to use a specific instrument for a specific control (only this instrument with a defined serial number can be used
Possibility to force the operator to enter the reason why a variable (dimension) or an attributive control (GO/NG) is to be reworked or discarded.

The Hi_Cal and Z5 height gauges and the D62S display unit can be connected via Bluetooth.
Possibility to connect instruments other than Sylvac by connecting them with a Digimatic cable to the MB-4D module (Sylcom Advanced and Pro).
Adding video tutorials in the Help tab
And much more....
Download the new version now:

Sylcom 1.5.3
Please do not hesitate to contact us if you have any questions or require further information.
Tags: New release