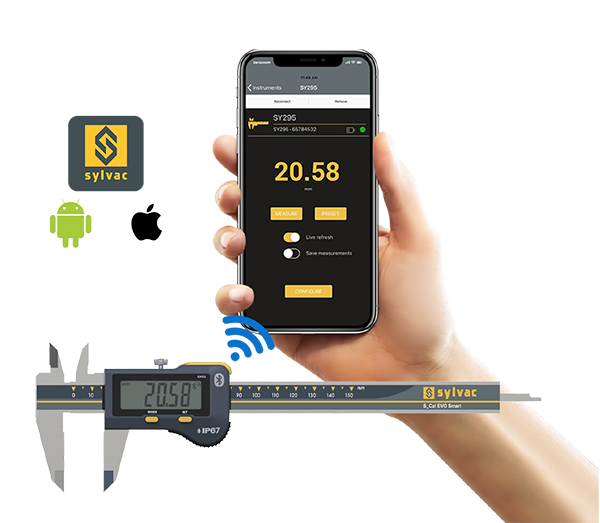 Sylvac Anywhere V1.3.8
The Sylvac Anywhere application is available in version 1.3.8. In addition to being able to connect all your Bluetooth instruments and send your data, the major new feature is the possibility to configure the virtual keyboard of the instruments for use in HID mode.
Regional settings and different keyboard types sometimes require us to configure our instruments to communicate properly with the computer in HID mode. This can now be done easily on your smartphone or tablet using the Sylvac Anywhere application.
As a reminder, our instruments have 3 Bluetooth connection profiles: SIMPLE, PAIRED or HID.
The SIMPLE profile allows the instruments to be connected to several devices, but with only one active connection, based on the "first come, first served" principle.
The PAIRED profile allows multiple instruments to be connected and locked (paired) to a specific device, allowing many control stations to be located side by side in a small space.
The HID profile simulates a keyboard action and therefore allows data to be sent without the need for additional software. The instrument can be connected to a single specific device, but the device can accept different inputs (keyboard, barcode readers, etc.).
How to configure the virtual keyboard of the instrument for use in HID mode?
The first time the instrument is connected in Simple mode (by default), the Sylvac Anywhere application asks the user if he wants to configure the virtual keyboard of his instrument. The user has then only to follow the procedure.
During the automatic configuration, the application will detect the regional settings of the phone or tablet to define the keyboard to be updated on the instrument connected to Sylvac Anywhere.
The instrument can then be connected to the computer in HID mode and communicate correctly.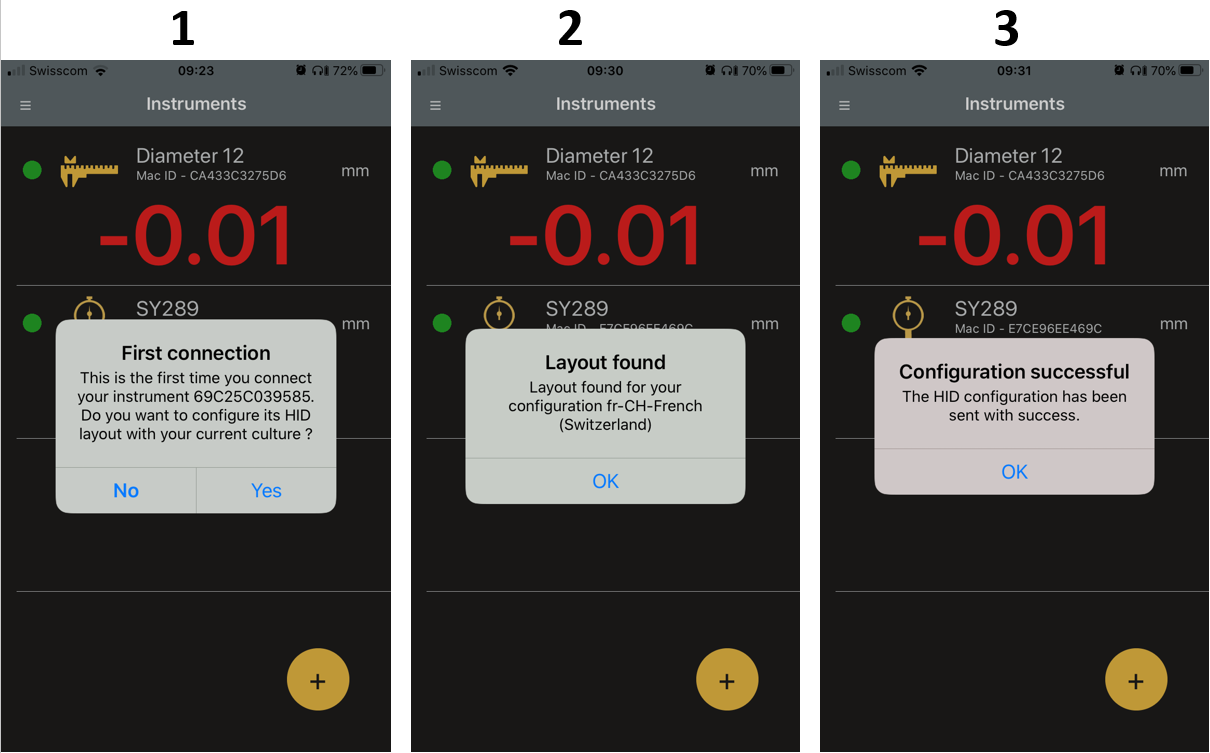 The virtual keyboard can also be set manually via the menu on the left under Instruments/Configure.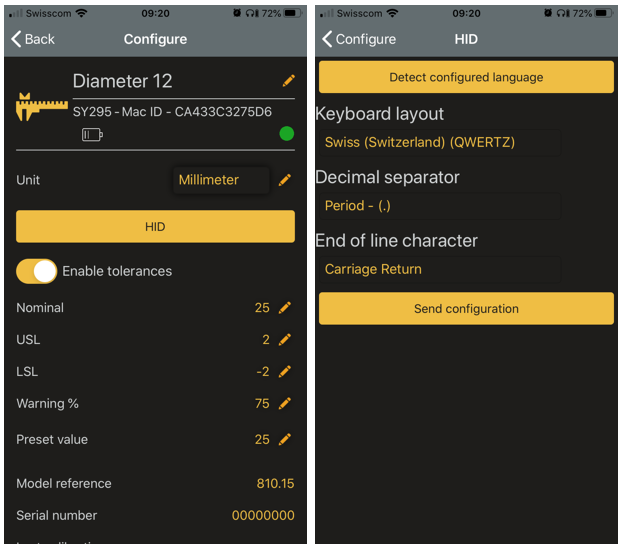 For a better follow-up of the exported values, you can enter the name of the part to be measured in the Settings menu.
Don't wait any longer and download the V1.3.8 update from App Store or Google Play.