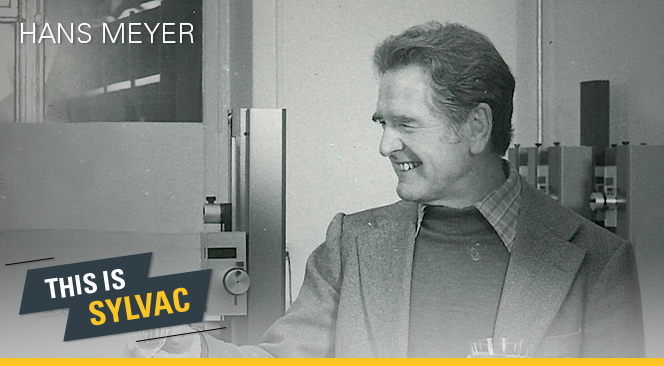 This is SYLVAC #1
Hans Meyer, one of the founders of Sylvac, was a creative person. He counted for the company to which he dedicated his boundless imagination and his bubbling spirit. There have been failures, such as the electro-mechanical clock from Sylvac's early days, but more often, what he touched became gold.
Hans Meyer was a mechanical engineer, but it was in the field of mechanical measuring instruments that he became a true pioneer in the field.
His main invention was the IMICRO in 1944, which is still in production today. He then tackled other problems by systematically taking a different angle of attack, "disruptive" as we would call it today.
In 1969 he founded the precision engineering company that became Sylvac with his nephew Urs Schnyder, to whom he was very close.