Build your own App with our Software Development Kit (SDK)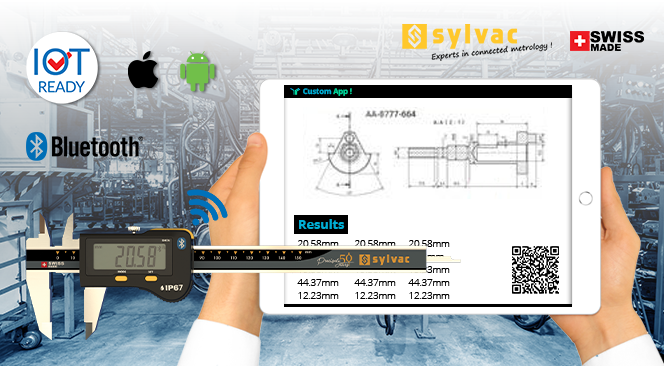 Did you know that our Sylvac Bluetooth® Smart instruments can be connected to Android and Apple iOS devices?
More and more customers create their own powerful mobile App fulfilling their needs thanks to our Software Development Kit available for free! It has never been easier to get your quality control data into your smartphone or tablet.
For more information, please get in touch with us or your local Sylvac partner.