Seminar Asia 2019 "Special 50th Anniversary"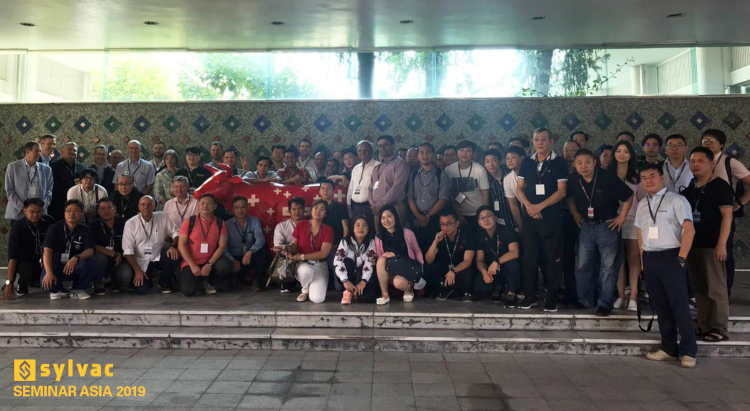 Our traditional Asia Seminar, that was held in Bangkok and on the Thai Island Koh Samed 17-19 January 2019 was once again a great success!
The program started with a short presentation part, talking about business review, new products and challenges ahead made by our Asia Manager Jean-Marie Schaffter. The participants then had the surprise of an official reception at the Swiss Embassy in Bangkok. After the welcome speech of Mr. Pierre Hagmann (Vice-Ambassador), a wonderful buffet was served in the gardens of the Ambassador's residence. Following this unforgettable moment, departure for Koh Samed island, where an incredible welcome cocktail on the beach delighted our guests!
The next day was dedicated to specific workshops by groups in Sai Keaw Beach Resort, beautiful accommodation for our 65 people coming from 14 countries. During these studious hours, the guests have participated to 4 workshops dedicated to the futures challenges for data treatment, our software Sylcom, our new Sylvac products that will be soon on the market and Plastiform products that have recently completed our range. a festive dinner-party taken by the sea. has rewarded the agents for their great interest in the subjects proposed during the day.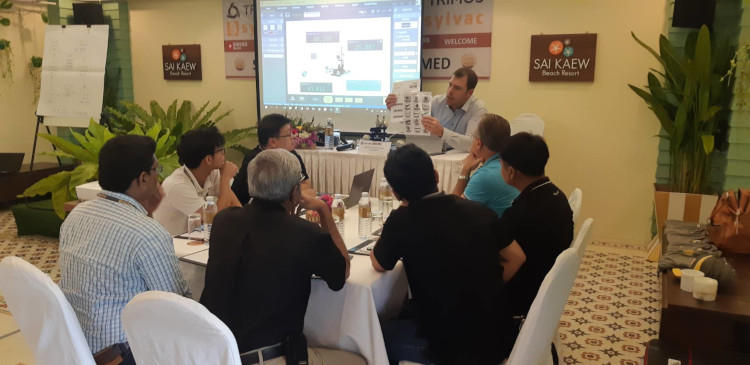 Finally, the amazing Team Event organized on Saturday has allowed everyone to discover this beautiful island tablets in hands for an interactive Treasure Hunt. The day was very appreciated by the people.
A wonderful gala dinner with the sound of a Philippine group has concluded this fantastic edition of our unmistakable Asian Seminar.
We thank all people for participating in our important Event and see you in 2020 for the next edition.