D62S Advanced
The mobile solution for measurement applications with P12D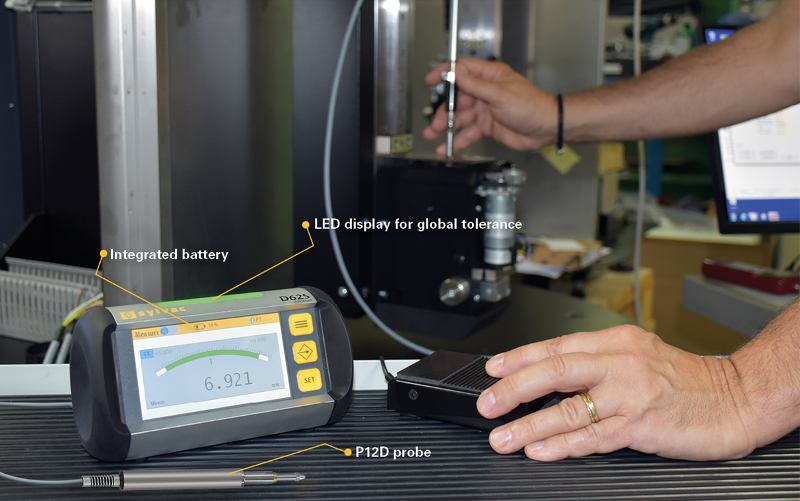 Our display unit D62S is now available in Advanced version. Connect our absolute digital probes P12D for high precision measurements.



Quick and safe control of the measurement result thanks to the LED display for global tolerance, limits and classes tolerances, integrated battery for maximum mobility
and flexibility, shockproof, dynamic measurements (min, max, delta, average, median), storing data and integrated Bluetooth® technology.
For more information, please visit our website or contact your Sylvac agent.