Measure even bigger!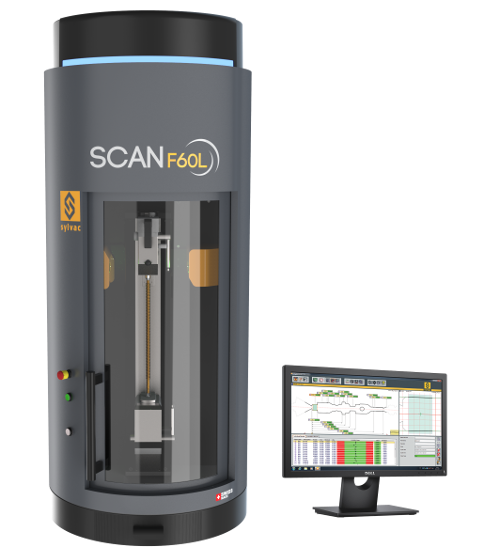 Our optical measuring Sylvac-SCAN F60 for static and dynamic measurements is now available in version L and LT (Large and Large with Tilt).
With the Sylvac-F60L, you can measure parts of dimensions up to 64 mm diameter und up to 500mm length in less than 5 seconds and in one click.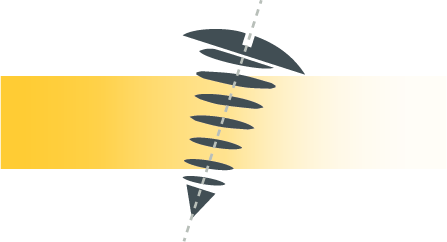 As the F60T, the LT version is equipped with the exclusive helix tilting system, for more comprehensive thread measurement.
The machine is delivered as standard with a computer and a Windows multilingual operation system. The software Sylvac Reflex SCAN+, that enables you to create many different and customized measuring programs, as well as accessories like 2 male center, 1 rotation center and 1 extra male center diamond coated are part of the basic equipment.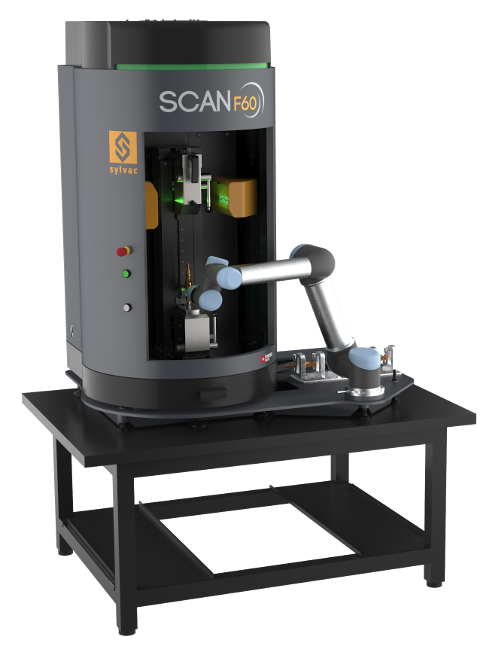 The Sylvac-SCAN machine can be fully automated with a robot that can load all your workpieces for you directly on the machine for measurement. For more information, please contact your agent.