Sylcom Standard – now even more powerful!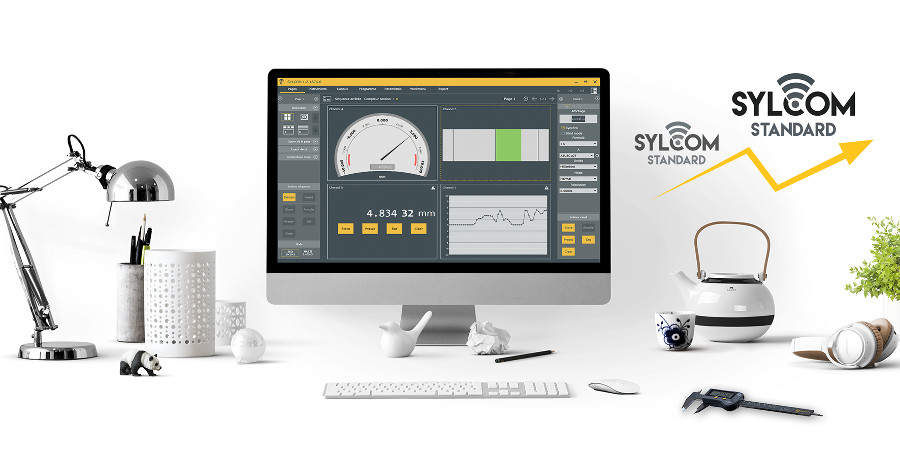 Discover our new version of Sylcom Standard v1.2 that is more user-friendly and powerful.

New LIVE EXPORT module. This exports values in real time to an EXCEL file where the destination cells for each of the channels have been predefined. Parameters can now be set easily in Sylcom and no longer at EXCEL file level as was previously the case with Sylconnect. It will now be possible to define the start cell, value collection direction (by line or column), the number of values per line or column and the number of lines or columns required. Clients controlling parts batches will also be able to automatically backup the EXCEL control report at the end of the batch control and also automatically open a new blank identical document for the control of the next batch.
Capacity to connect up to 16 instruments via our Bluetooth® wireless technology instead of the previous 8.



Improvement of the Work Menu which now configures and personalises connected instruments
User-friendly interface
Illustration of the instrument connected
General increases in performance
Faster connection and reconnection of instruments
Better bidirectional instrument communication
Addition of numerous languages such as Chinese and Japanese.

How to update Sylcom on a workstation where the software is already installed?
Download the new version Sylcom V1.2 from our website and install it on the relevant computer. The current licence remains valid. In future, automatic updates will be proposed for computers connected to the internet.


How to update your Sylcom dongle licences?
Download the new version Sylcom V1.2 from our website and copy it onto the dongle. The licence concealed in the dongle remains valid.
We wish you great success in the use of this new version.