Indonesia Symposium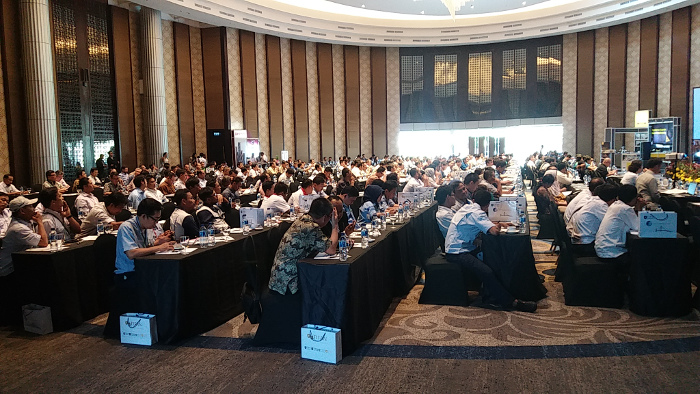 Sylvac partners an XXL event in Indonesia

An unusually large symposium bringing together more than 533 delegates representing the biggest manufacturing companies from the Jakarta region has just been held in Indonesia.
Sylvac was honoured to be the partner of this event, the objective of which was to help local industrial companies migrate towards new digital technologies.
Several international speakers shared their expertise with an audience of decision-makers duly interested in finding out more about the new tools now available to enable them to improve their manufacturing and quality control processes.
The interactive workshop run by Sylvac dedicated to data transmission using Bluetooth technology was the most popular item as the issue directly affected most participants.
We would like to thank and congratulate the organisers of PT TITAN SYNERGY for the success of this symposium.