A unit with exceptional qualities!
Following the recent launch of our line of high precision probes, Sylvac is pleased to present the new D62S display unit, specially designed for the connection of P12D probes equipped with an M8 industrial connector.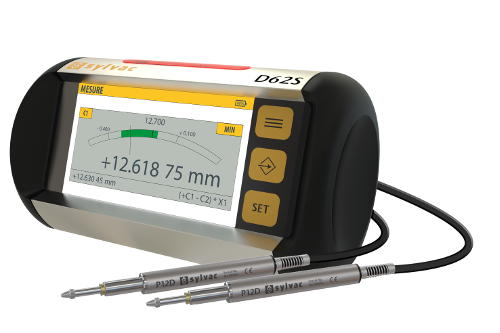 Our new unit is distinguished by its unique design as well as its unique features: impact-resistant housing, liquid-tight touchscreen, intuitive functions, display of values with a resolution up to 0.01 μm.
Our D62S unit is available in 2 versions to connect 2 P12D probes.
With this new sensor-unit assembly, Sylvac enters the very closed circle of manufacturers able to offer measurement solutions for applications requiring ultimate precision.

Click here to view the catalogue pages