New Bluetooth® micrometer for cable crimping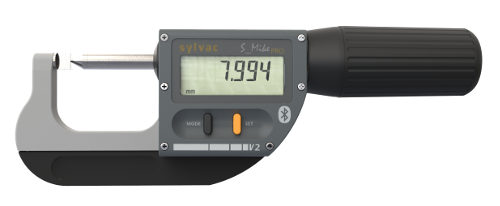 Cable crimping control enables you to ensure a good connection of the cable and avoid the possible microcuts when using the conductor. When the cable is installed on a car, a plane or a machine, it is very important that this operation has been made correctly.
Our new micrometer S_Mike PRO Bluetooth® developed for this particular application is equipped with a knife anvil 0.5mm and a moving conical truncated anvil Ø 0.5 mm at the edge.
Our instrument enables you to measure easily and quickly the crimp height and to detect the potential crimp malformation, that could have severe effects on the use of the cable.